Daydreaming about your favorite beachside retreat? With so many of us staying close to home this year, it's a wonderful time to create coastal indoor spaces that bring casual elegance inside your home. Incorporate these breezy looks with just a few well-selected pieces so you can come home to your own coastal hideaway every day.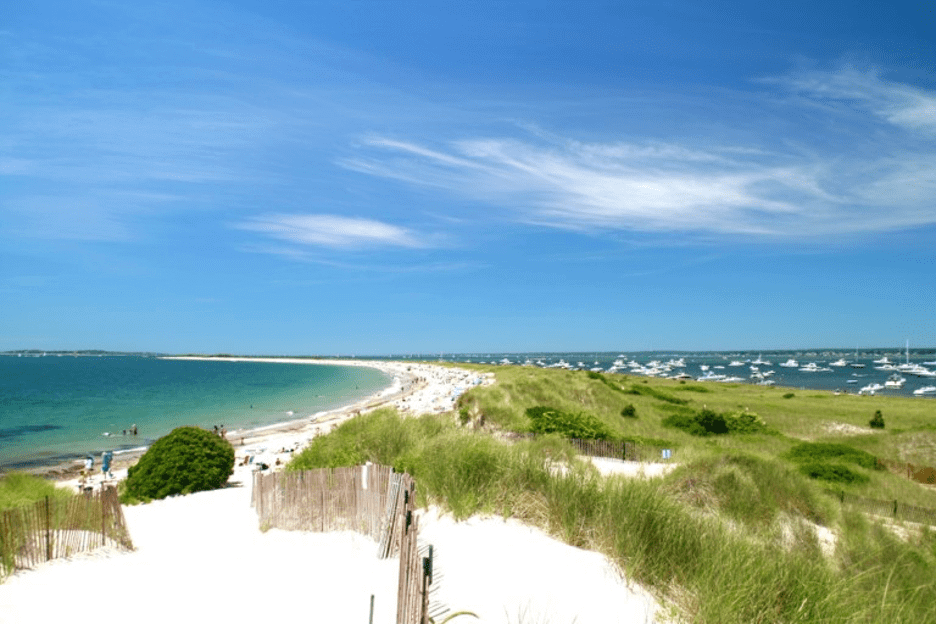 Porches & Sunrooms
A coastal retreat welcomes you and your guests to relax on your entry porch or sunroom. Select light, bright and airy pieces that invite the outdoors in.  Creating spaces that are relaxing and reminiscent of long, lazy beach days using comfortable cushioned pieces and light weathered woods.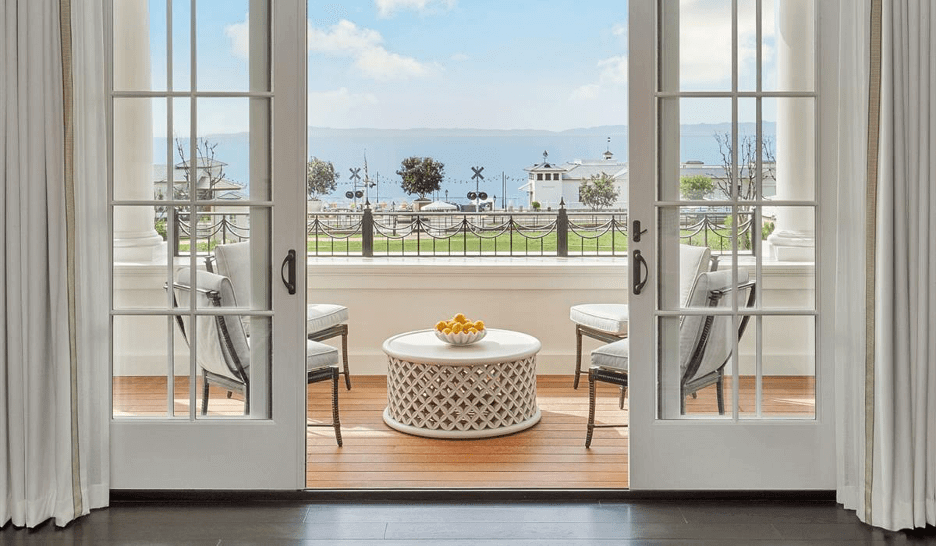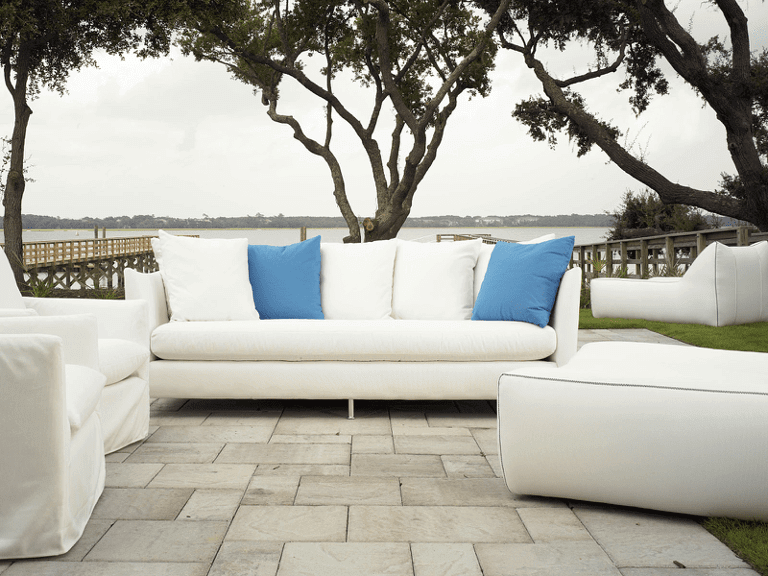 Living Room
Your coastal living room is built on a soft palette of muted colors that are reminders of the sand and sea – neutrals in tans, whites and ecru mixed with soft greens and blues. This translates beautifully onto a white wall and ceiling palette allowing the elements to really shine throughout the space. Even a transitional living room can beckon the ocean with little touches of the coast incorporated here.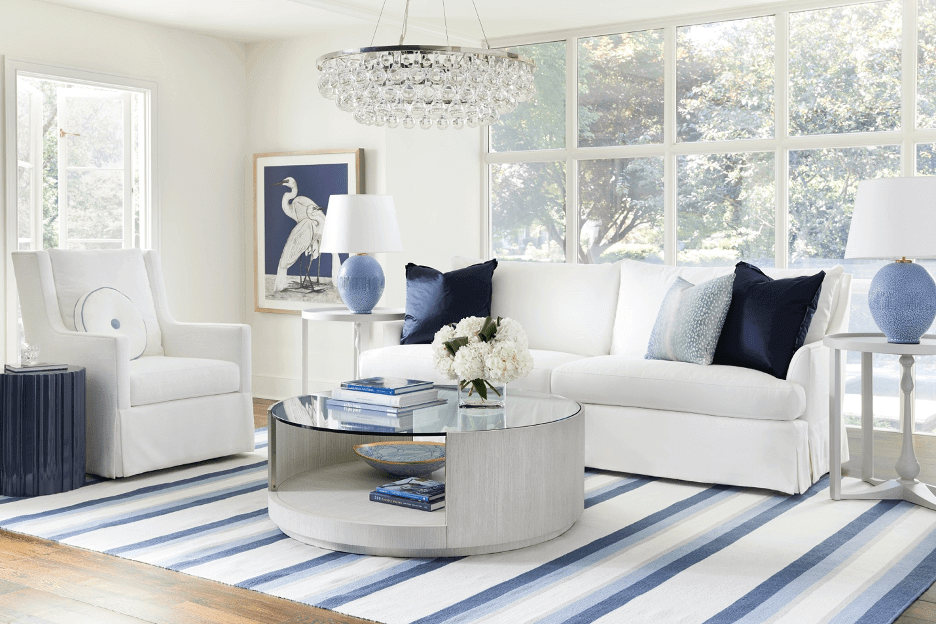 Bedrooms
Choosing furniture that has lighter textures like teak, white-washed or linen will keep your space fresh and breezy. Bedding in crisp blues and vivid white evoke lazy days and long summer mornings. Sprinkle some seashells here and there and a simple bedroom becomes a vacation-from-reality oasis.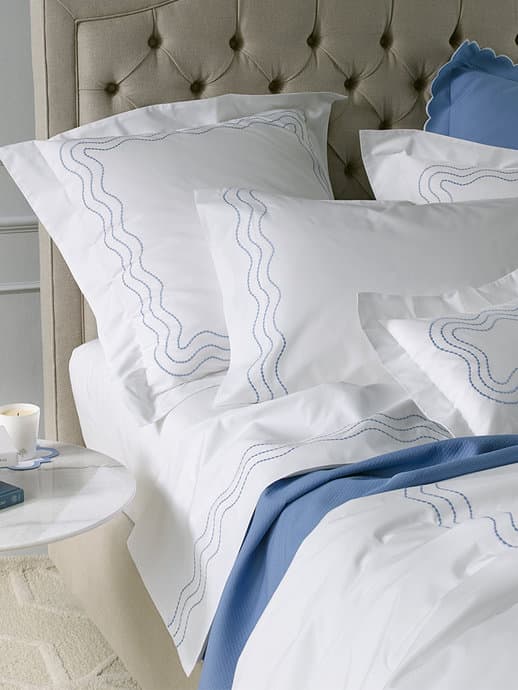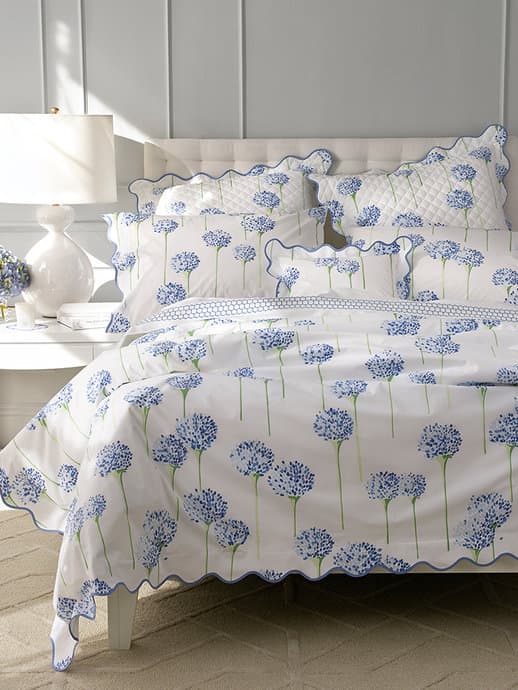 Dining & Kitchen Spaces
Dining and kitchen spaces are a great place for elegant coastal touches that are also practical. Soft fabrics, driftwood reminiscent tables and seaside art as well as fantastic lighting complete your space.  Pop some linen covers on your dining chairs or add a beautiful rattan counter stool to add just a hint of the ocean to your dining room or kitchen.  Add in some natural green plants and soft-colored pottery from your last vacation for small pops of nature that can also have big impact on your seaside design.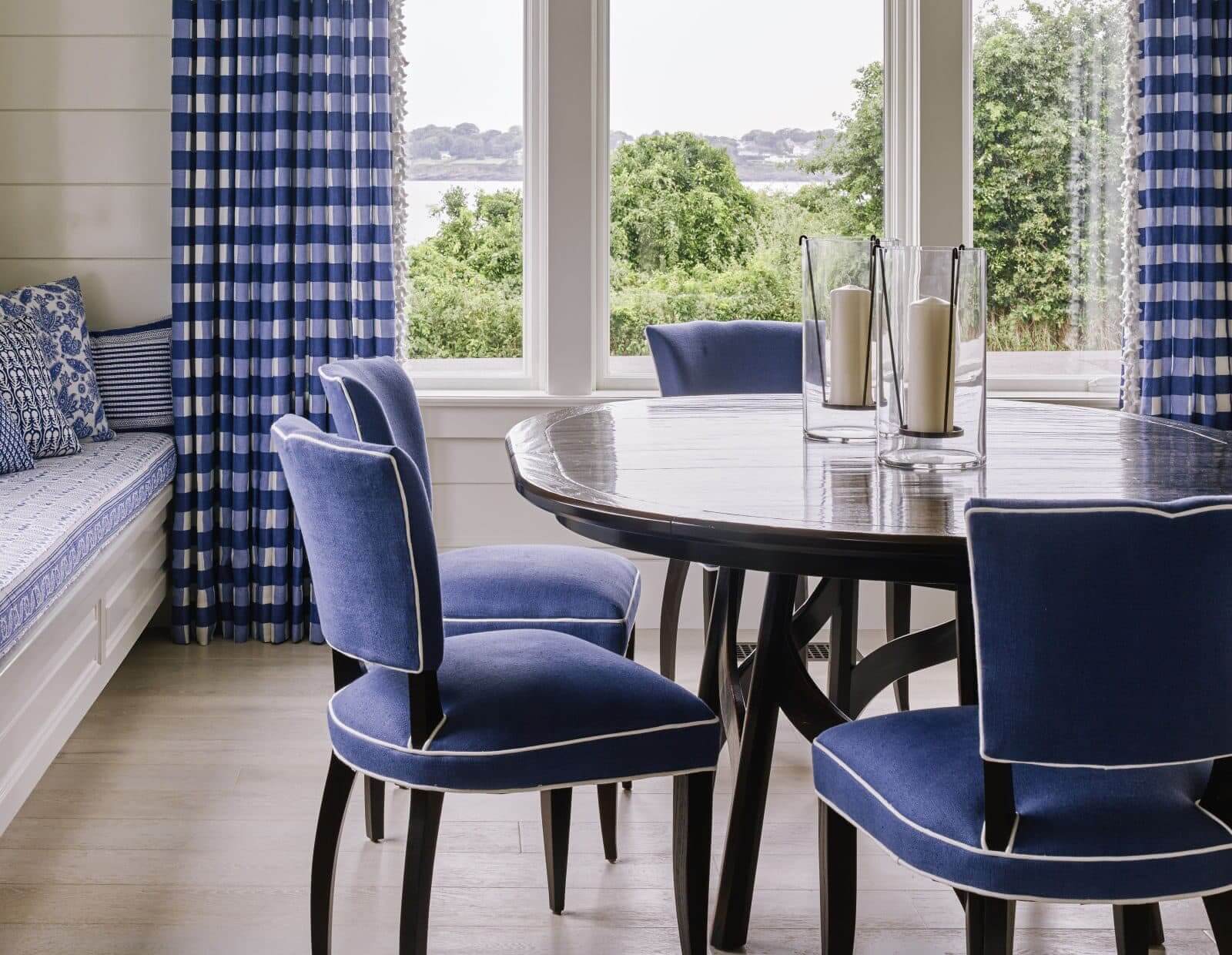 Lee Industries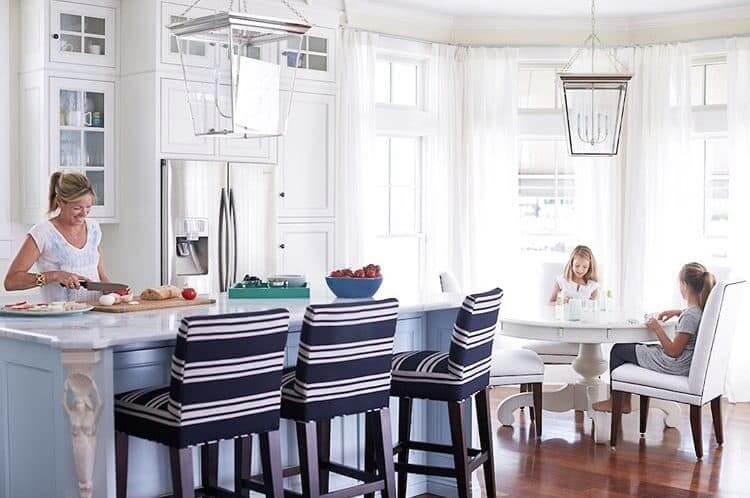 Sunbrella
Don't Forget the Accessories
Little coastal nods sprinkled throughout your spaces will hint at a coastal vacation without going full-on beach house. A beautifully woven mirror, fantastic seaside lighting above your dining or kitchen tables will set the scene for sandy evenings reliving your favorite ocean days.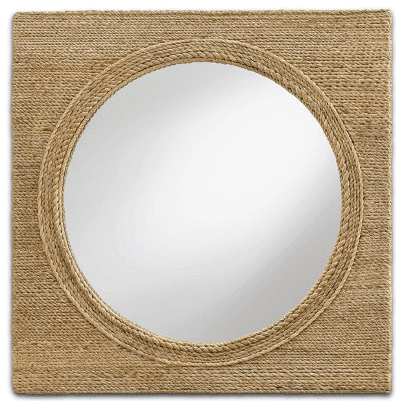 Currey Company – Tisbey Small Mirror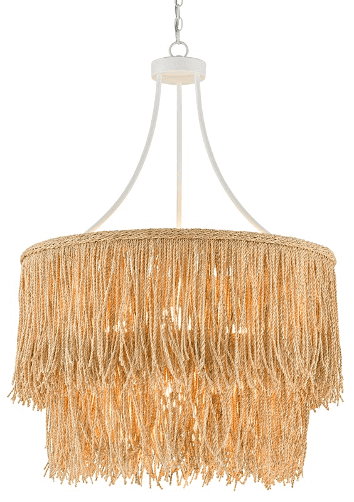 Currey Samoa Two-Tiered
Staying home this summer doesn't mean missing out on your favorite beachside retreats when you create a coastal home indoors. Just a few little touches and you can practically feel the salty air through the window. Take our style quiz and let's talk about how we can we take you back the ocean…