Audrey Quenneville, Cabot House Furniture & Design interior designer and showroom manager, was hired by Kelly and Kenneth Loiselle to design and furnish the William Mason House, a national register property in Thompson, Connecticut. William H. Mason, the prosperous owner of a local mill, built the house in 1845 in Greek Revival Architecture. Previously owned by internationally renowned decorator, Mario Buatta, the house fell into further disrepair from burst water pipes, weather, and neglect. In 2004, the Connecticut Trust for Historic Preservation placed the house on an endangered list. After Buatta's death in 2018, the Loiselles purchased the property with the intention of converting it into a luxury Country Inn and Wedding Venue.
The Loiselles chose Cabot House Furniture & Design for furnishings and local contractors to restore the property. Kelly first spoke with JoAnn Bendetson, CMO, who determined that because of her background in historic properties, Audrey was the perfect designer for this project.
With degrees in interior design, art history, and fashion, Audrey has a passion for all things historic. She appreciates and values the talent and craftsmanship of artisans who create authentic furniture, buildings, and monuments. Audrey previously worked for Historic New England (formerly SPNEA) where she gave tours and helped preserve Nina Fletcher Little's home and collection. She also studied the history of furniture and how to handle and catalog antique pieces. Audrey was enthusiastic about the historic nature of the project, as well as its previous ownership by Buatta, one of her childhood idols.
Audrey's role in the restoration was to bring Kelly's vision to life and preserve the historic atmosphere of the house while creating an interior of understated elegance and luxury. With this in mind, Audrey researched period furniture, sourcing pieces in the Philadelphian, Sheraton, and William & Mary styles. Her challenge was to create a cohesive look for each room while using the best cabinet makers and pieces from different periods. Audrey first created design boards for each room. Her sources included Century, Maitlin Smith, Theodore Alexander and Jonathan Charles — manufacturers who create made-to-order reproductions of historic furniture. Carvers' Guild in Groton, MA created hand-made historic mirrors. One decorative mirror frame details 13 balls representing the 13 colonies, and another has stars and blue enamel symbolizing American freedom. Audrey also sourced lighting fixtures and decor.
The historic project was completed with period pieces and luxurious furnishings suitable for modern day.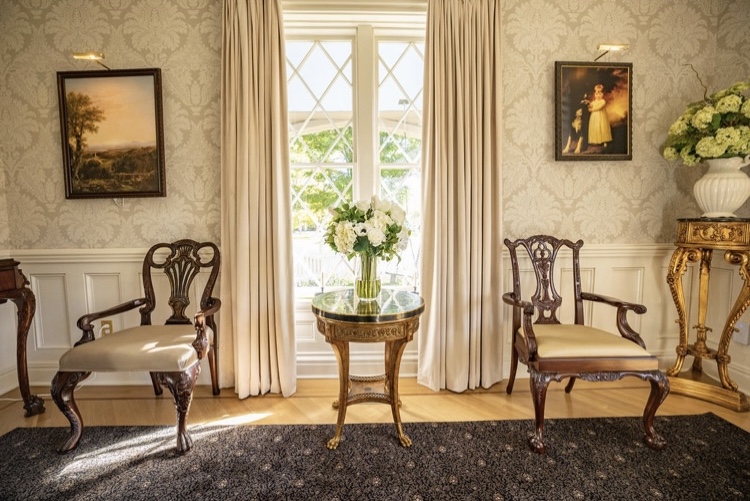 Kelly Loiselle says her experience working with Audrey was exceptional.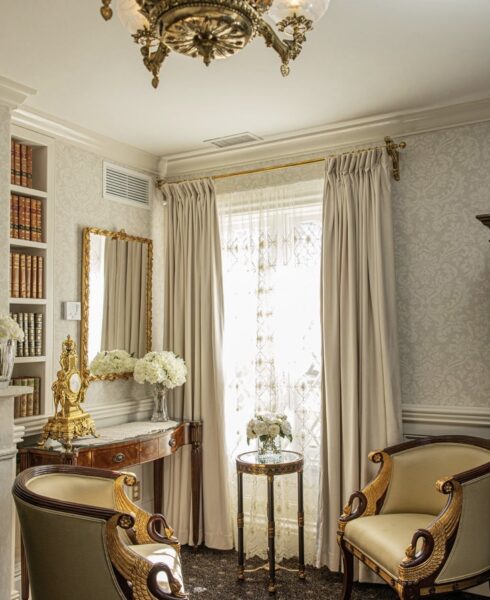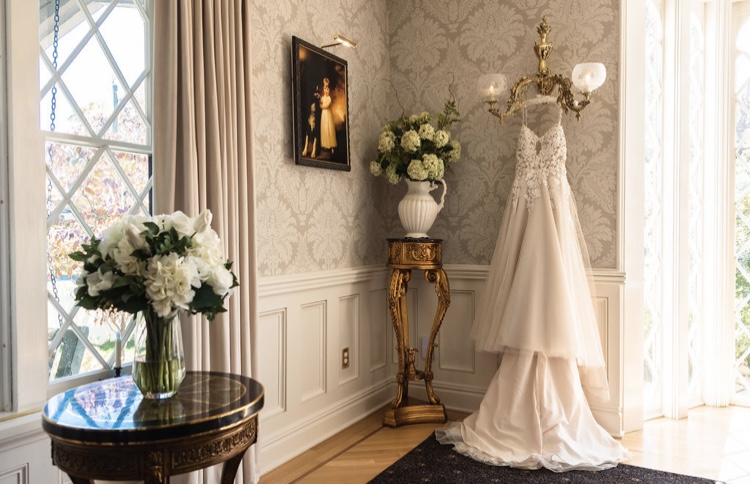 Cabot House Furniture & Design is honored to have been chosen for furnishings and interior design for this historic renovation. Complete with fine dining, a luxury spa, and an indoor and outdoor chapel, the William Mason House opens in 2023 for weddings and guests.
Thinking of creating your own dream home? Take our Style Quiz and get matched with a designer who's the perfect fit for your project.