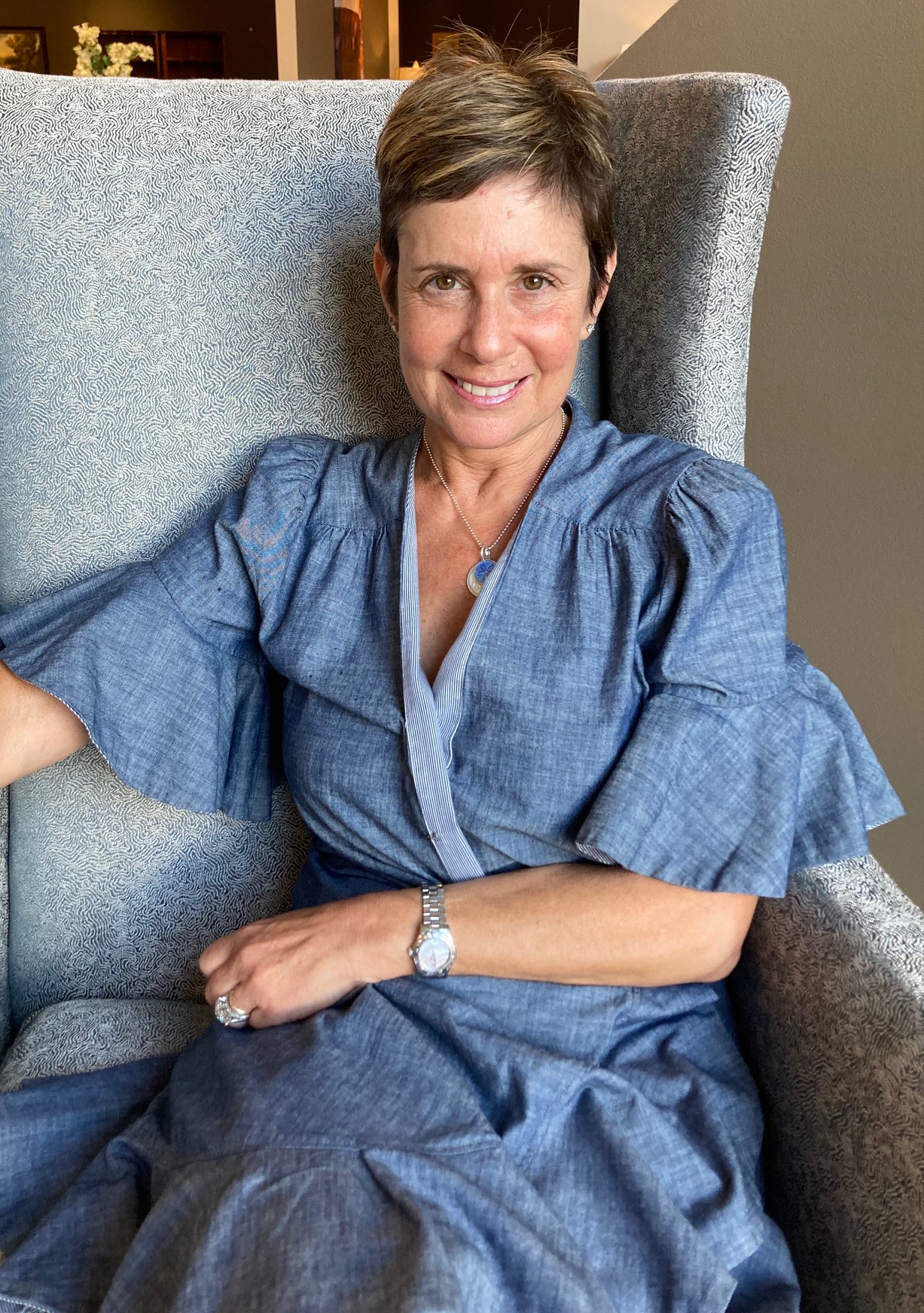 Audrey was introduced to painting, color, and media at a young age by her father. After earning a dual degree in fashion and interior design at Wades, she studied at the Paris Fashion Institute and then continued her education at Northeastern University, B.A., Art History.
In college, Audrey worked at the Dallas Fashion Mart for the Calvin Klein and Liz Claiborne showroom as a model stylist. She then progressed to setting up showrooms and selling to upscale department stores.
Audrey has worked for major retailers in the past, was a director for a major Art Gallery in Boston, and was a guide for Historic New England (SPNEA). She also owned her own painting and design company, and co-founded The Seacoast Women's Design Group. Audrey previously worked at Cogswell Grant showcasing historic tours for one of the most sought after early American collections. She has worked with high-end collector groups and given private tours to the Sothebys auction house.
With a love for design, Audrey focuses on her client's lifestyle and needs. While thoughtful in the design process, she loves the element of surprise and having conversation pieces in a room. She uses scale, texture, and art to create spaces to reflect client's personalities.
---
Valerie H. – "After purchasing my dream home I went to Cabot for a table I admired in someone's home. I ended up having the luck of meeting Audrey Quenneville the showroom manager. Not only did she get me the table but she solved all my furniture problems in a few visits that I was struggling with for months.
She came to my home for visits also to make sure floor plans made sense.
She has a great attitude and has the Midas Touch with quality results. She paired all my fabrics together for the whole house.
I highly recommend Audrey to everyone. I'll be moving onto the dining room next and Audrey will be the only one I will work with.
Her talent is wonderful after we did kitchen, living room, bedroom and office. She really did make my dream home a home and I appreciate all her efforts."
Michelle Phippen – "Audrey brought my home from a drab lodge-like feel to an open airy "happy" room that we love!! The room still has the feel of a country home and makes me smile whenever I walk in. Even my husband loves it!! We have a mix of so many colors and fabrics but somehow it is just perfect! That is true talent. I would recommend Audrey to everyone. She was a pleasure to work with and easy going and helpful when I panicked over changes I wanted to make, etc.!! She took care of it all. We are moving on to the kitchen now and Audrey will be there to create something new for us again! We are looking forward to it!"
Kathleen Romano – "Audrey is an exceptional interior designer who is passionate and extremely knowledgeable about her work.  Our relationship only began 5 months ago when a friend highly recommended her to finish the design of our beachfront home.  She finished our one room, and we were thrilled with her work.  She pulled everything together to make it look just like a room feature in a magazine.  We then asked her to redesign our bedroom and foyer.  (Still waiting on shipments and can't wait) Her expertise in color, artwork, high end furniture collections, carpets and integrating our personal likes and dislikes makes her our best designer in years.  Thank you Audrey, you're the best!"
Robin M. – "Audrey touched my life in an amazing way. Words cannot explain. Thank you for touching my life with your beautiful heart. Audrey is a very gifted interior decorator."
Tina G. – "Audrey is a fantastic painter, from helping pick colors to evaluating jobs and getting the work done on the schedule & budget committed. More importantly, she's a GREAT communicator. She responds to email/calls within hours and sends me whatever type of information I need."