Sheltering at home this summer doesn't have to mean depriving ourselves of creating beautiful family memories. We have put together some of the key components for the perfect family summer stay-at-home vacation- right in your own backyard. Celebrating the best of summer colors, gathering with those we love, creating dining perfection, and heaps of summer fun while we end it all snuggled up by the light of the fire. The very best of summer at home has arrived.
Colors of Summer
The beauty of summer lays in its light and airy colors which we bring to life in our fabrics and textures. We always begin by incorporating a soft palette that highlights the perfection of nature in our spaces and letting that shine through. Furniture selections in neutral colors like sandy tans, creamy whites or buttery yellows, created in family-friendly fabrics of course, will allow the real stars of summer to shine. Perfect blue skies, lush green trees and grass, a summer's visit from a red cardinal or blue jay while pops of yellow or pink blooming flowers create spaces that whisper 'Welcome to Summer'.
Gathering With Loved Ones
Summer memories are never more special than when shared with those you love. Designing comfortable seating spaces throughout your yard allows for pleasure from both curling up on the sofa with a great book to pulling out a board game to enjoy as a family. Spaces to enjoy a great bottle of wine on loungers or a beautiful bistro set at the end of a long 'Zoom workday' will create couple staycation time as well.
Dining Together
From BBQ dinners to al fresco dining, these are summer staples that you can absolutely enjoy at home. Inviting outdoor dining spaces allow for delicious dinner parties for the whole family or date nights just for two. Get creative with your table and bring in the fun of summer colors on your dishes, on your bright floral centerpieces, and enjoy these fun-colored watermelon pop treats that would certainly bring a smile to the kids and brighten up your table.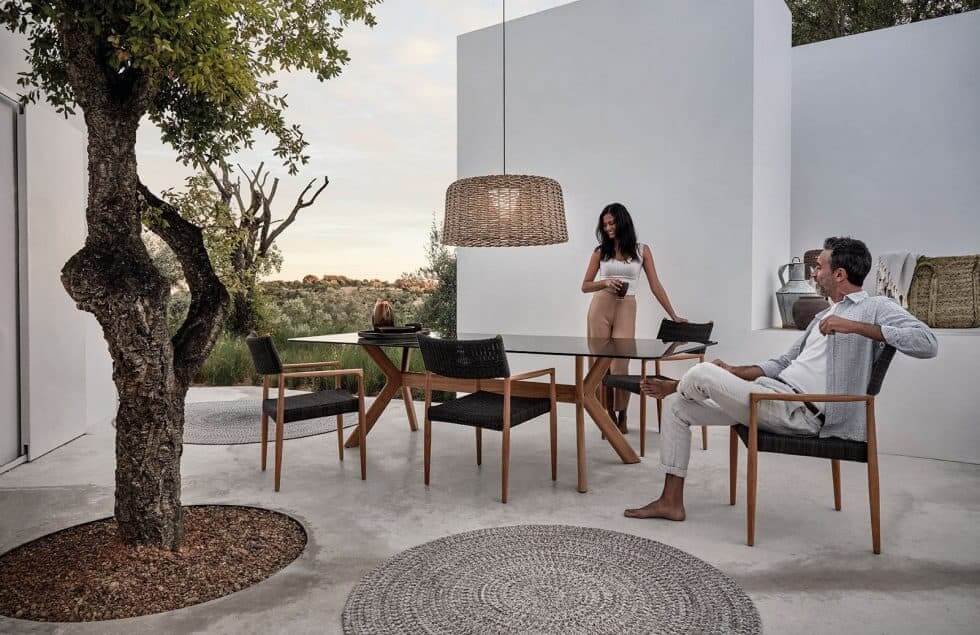 Gloster Tundra & Frame Dining Set
Don't forget the Fun
While relaxing is a key element to any summer staycation arguably more important is the summer fun! Create game stations in your yard so you can teach your little one to improve on their golf game or challenge each other to a round of family bocce. Grab morning dips in the pool or enjoy a family swim at the end of the day. Have fun with tropical cozy towels at-the-ready after a rousing game of Marco-Polo.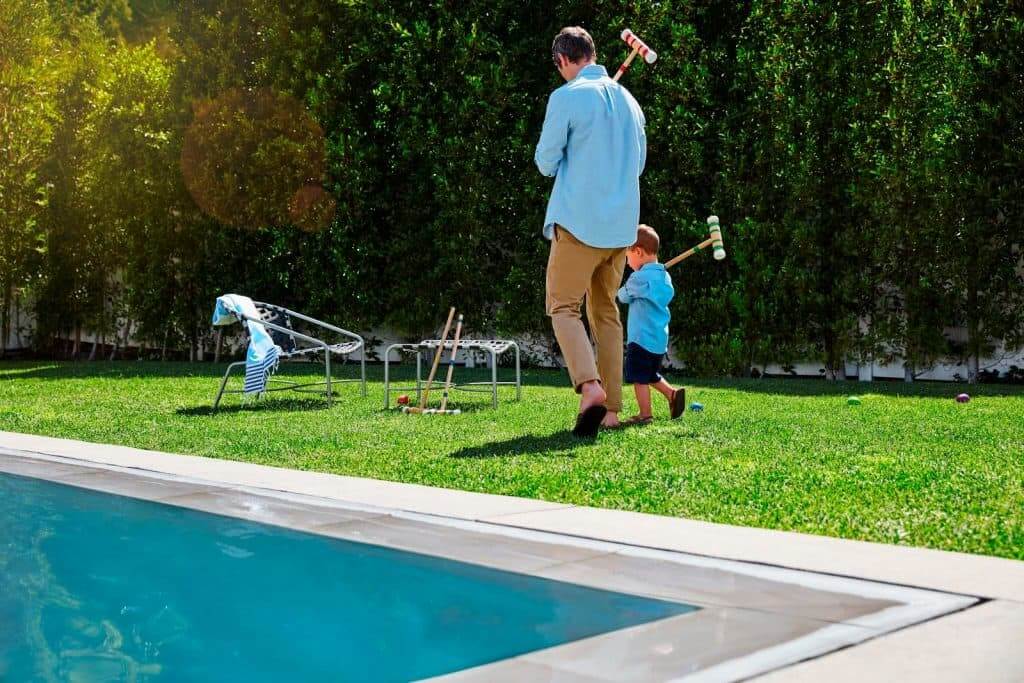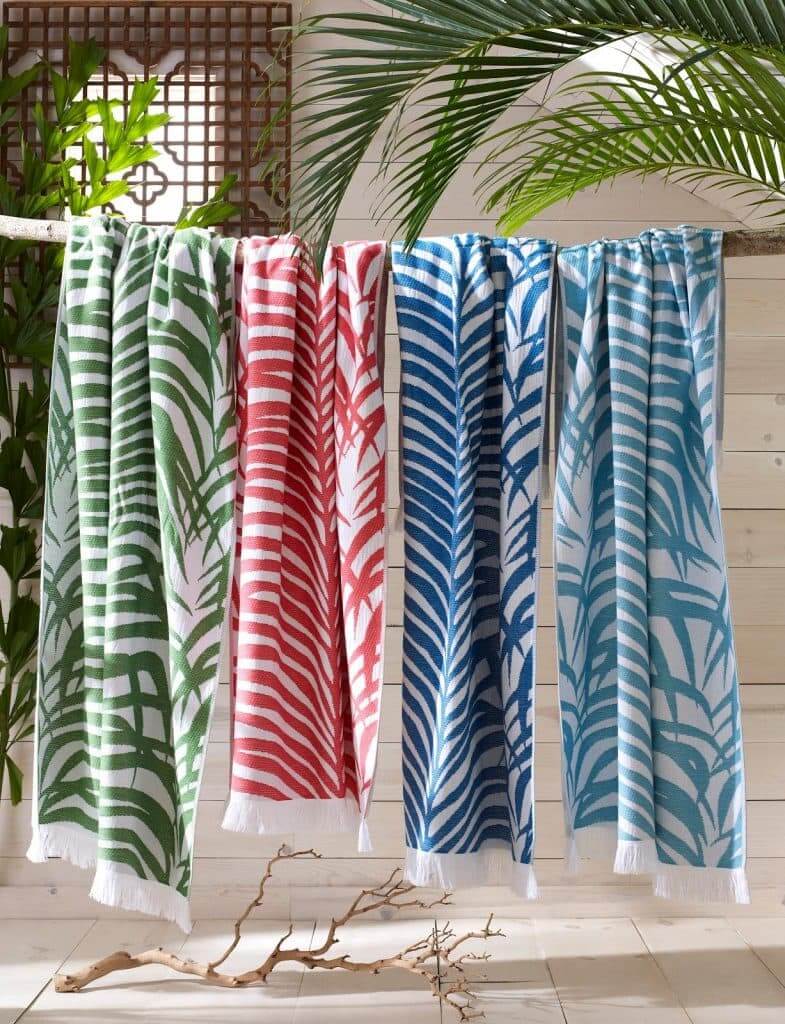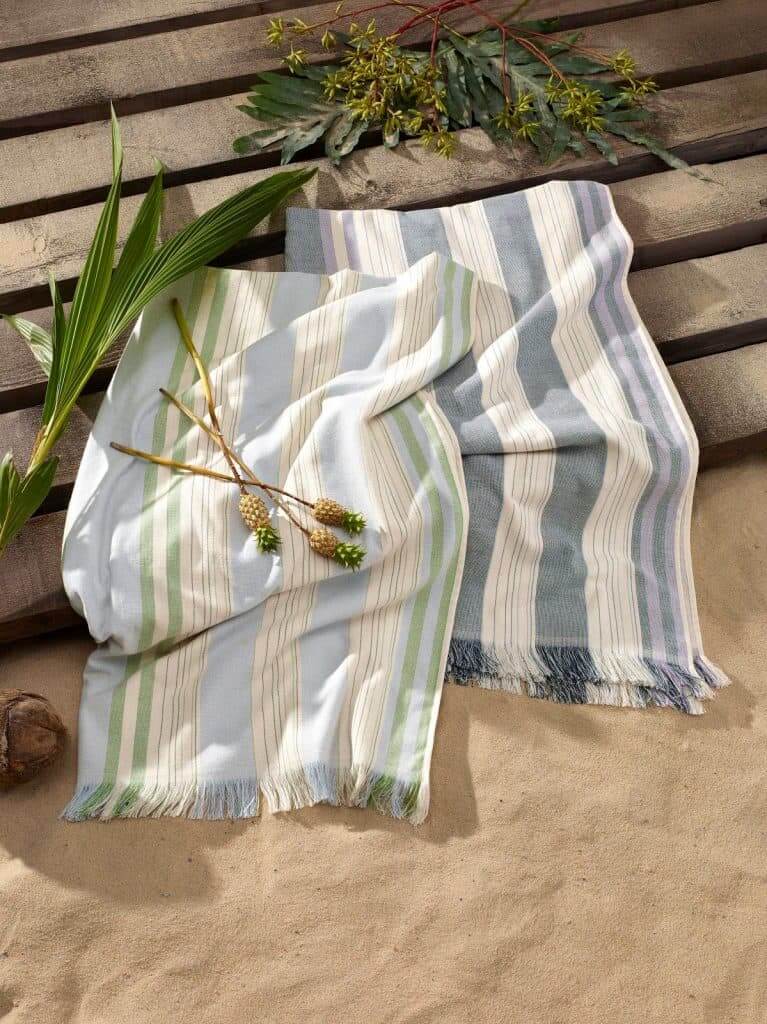 Lighting Up The Night
The best parts of summer continue long after the sun sets. While daylight's natural ambience creates the perfect lighting for summer staycations the fun continues as we think about creating spaces to gather by the soft light of a summer evening.
Globe or string lights, lanterns, and torches are little touches that gently light up summer evenings. Create ambient and task lighting by placing outdoor lamps, landscaped solar pathways or our favorite – the warm glow of a fire pit to keep the family fun going far into the night.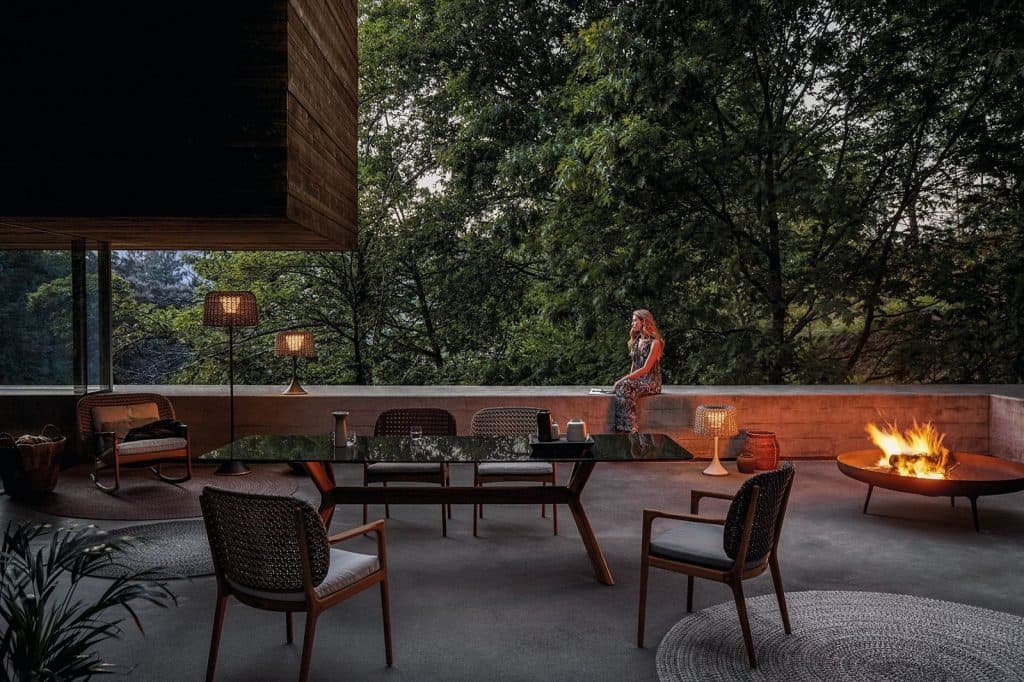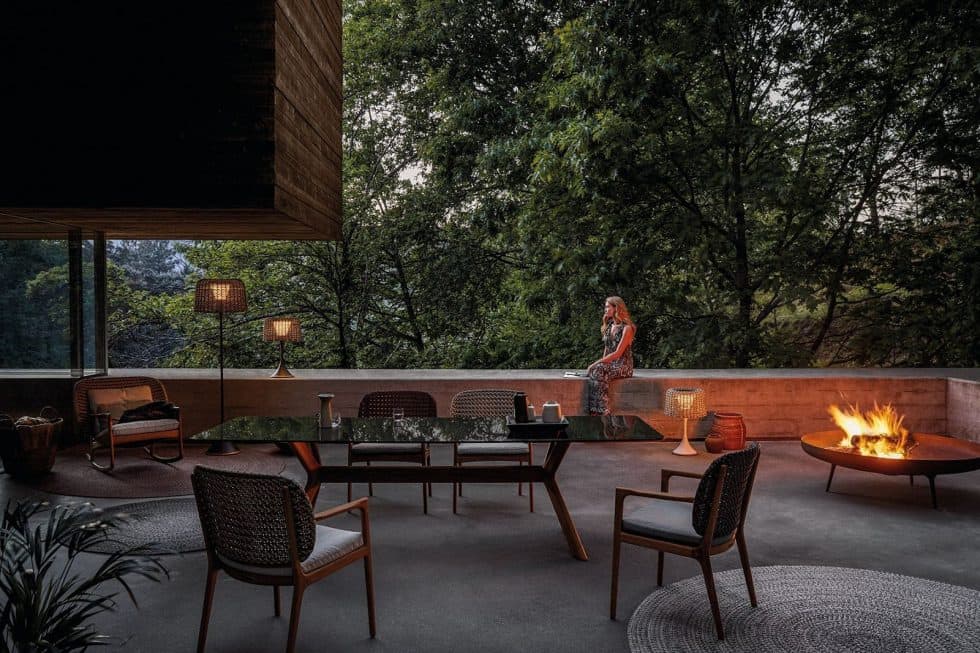 Gloster Kay & Frame Dining Set
The best times are still to come in our own backyards. How can we help you celebrate your staycation?