Color breathes life into a home. It can energize, reflect personality, soothe or encourage visitors to explore with their eyes. While a soft color palette tends to induce calm, vibrant spaces can tickle our senses. Color has the power to make a small space seem more expansive or a spacious room seem cozy. Sharing tips from her color arsenal, Cabot House designer Katie Hooper, helps clients understand how infusing color can create the 'right' mood for a space.
Cohesive Color
Our eyes notice the color of everything in the visual field. Walls, ceiling, floors, furniture, accessories are all included. When designing a space, it is important to consider all of these elements for your color palette – not only wall color. "One of my favorite ways to add color to a space is hunting for the perfect printed fabric for a toss pillow to throw on an otherwise plain piece of upholstery." When colorful textiles and fabrics marry so beautifully with the artwork, flooring and lighting a space transforms to finished and complete.
Go Bold & Go Home
Vibrant violets, bold blues, gleaming golds and yellows can stimulate and energize you. Katie loves to remind her clients that "Infusing elements of color can uplift your space, add character, warmth and charm. Most importantly the color you select becomes a reflection of your own unique style." Don't be afraid to play with color – even in your bedroom. While a soft palette is often a go-to color for bedrooms because it can create a more Zen space, bold color choices have the power to invigorate you when you wake up in the morning.
Going Bold in the living spaces of your home creates interest and offers a playful vibe. Brilliant blues, gorgeous lime greens, pops of reds, pinks, and hot yellows really help to set the tone in these spaces. When you design using bold colors, it's also a good idea to pay attention to the neutrals in your space as well. A few cream or white accessories, a softer wall color or a neutral rug let the bold colors shine without overstimulating your space.
Just a Hint of Bold is Beautiful
Sometimes big and bold just isn't the mood your personality lends itself to and that's perfectly okay. Hints of color are just as effective at creating happy spaces. Katie says, "If you're looking to just add pops of color to your space – it doesn't have to be a big commitment. It could just mean painting the back of a bookcase a beautiful aqua, folding a cozy yellow throw over the arm of a gray sofa, finding a beautiful accent vase to add a touch of jade in your space."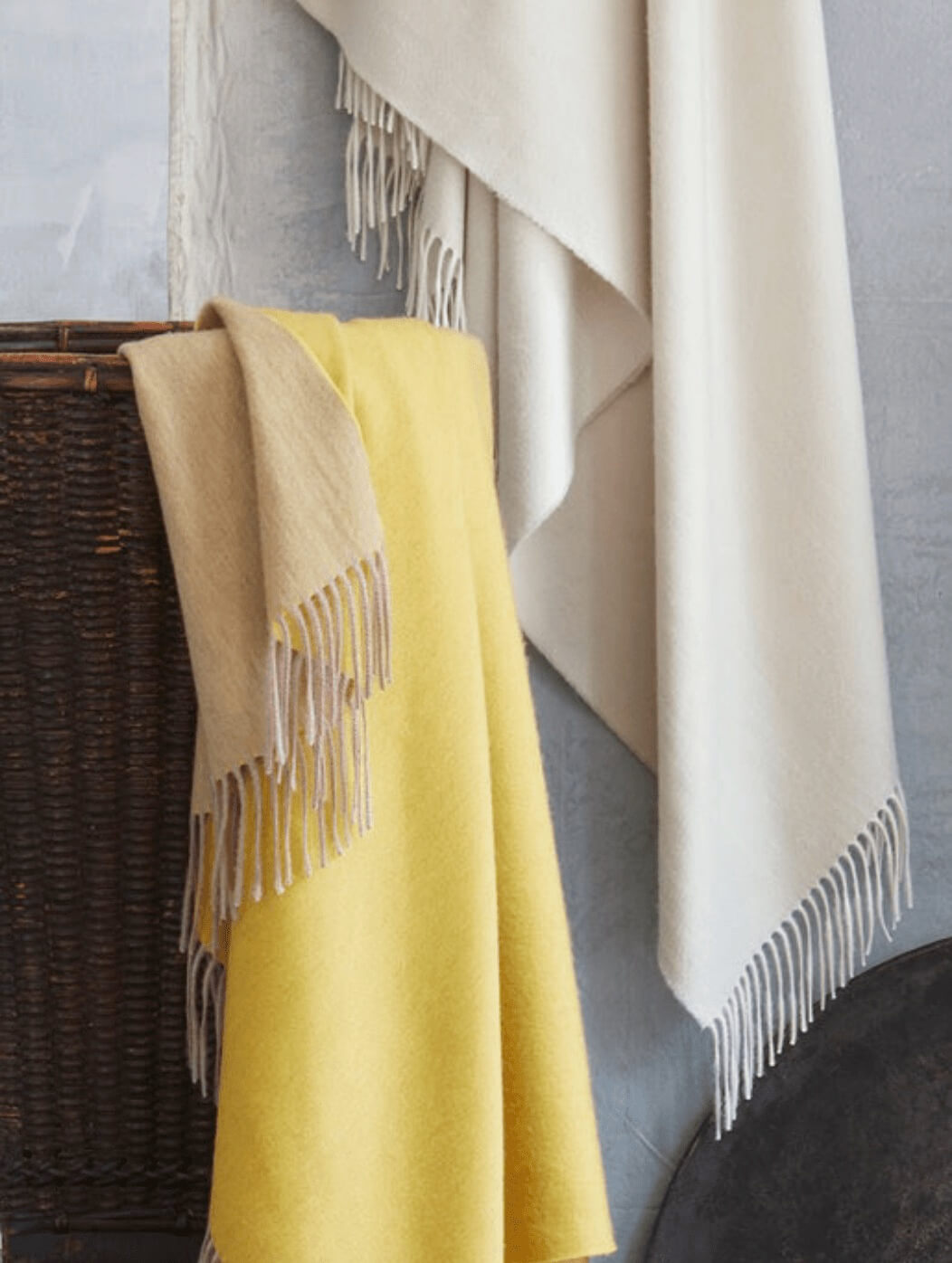 Orange, More Than Just a Pumpkin
When creating spaces with color, orange is an often-overlooked color. A highlighting hue that combines reds and yellows, orange is an amazing expression of vibrancy with an instant warming effect in a space. Selecting an orange sofa, chair or even a throw pillow can transform an uninteresting space into a welcoming highlight of your room.
We believe that color has the power to transform your spaces from boring to beautiful. Let us help you design spaces that reflect you and your family's unique style and taste. We can't wait to help you get started!