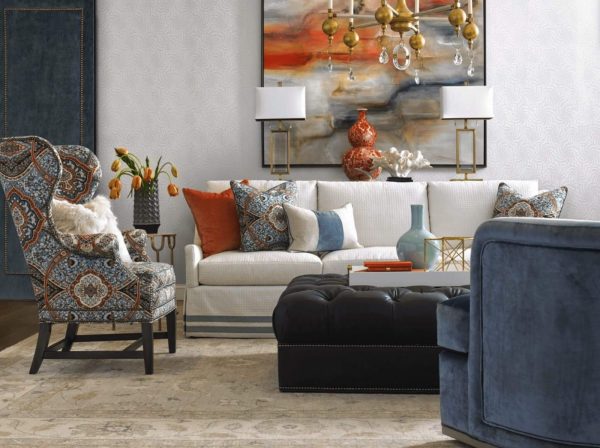 With over 50 years of upholstery experience, Ron sets the tone for Wesley Hall ensuring that they honor the tradition of hands-on involvement in every area of their business.
Their products are constructed with premium cushioning, hard-wood frames & traditional, 8-way hand-tie spring systems. Wesley Hall brings you the most stunning, colorful, durable and saleable offering in their industry. Furthermore, they invest in ample inventories, ensuring seamless supply. Like their comfort, their pattern matching and tailoring finesse speak for themselves! They hand-cut and apply all fabrics & trims, ensuring pristine detailing.
Hand-applied in house, they offer more than 40 wood finishes – traditional stains, lacquer, & metallic options suited to any and every taste. They offer an extensive and broad range of styles to delight anyone. Their catalog is user-friendly and brimming with 300+ pages of premium upholstery, bar & dining, and occasional products. All of their materials, processes, and practices are continually reviewed to ensure you receive a beautifully & responsibly made piece.