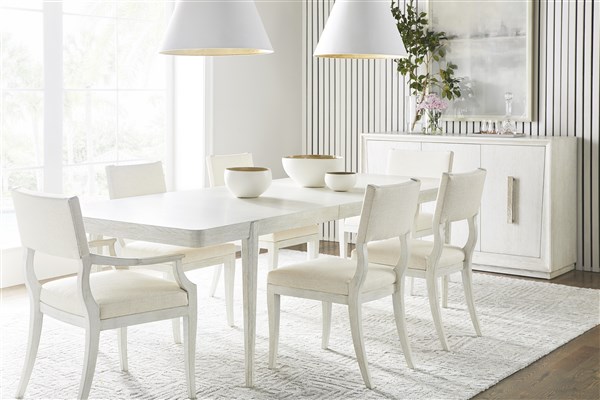 In the heart of Western North Carolina, generations of American craftsmanship continues to thrive. For some, "Made in America" is a thing of the past — yet at Vanguard Furniture, the term resonates with over 600 associates. Proudly, they continue to craft our upholstery and hand-finish our casegoods in America.
Vanguard's artisans hand-apply all finishes, taking careful steps to make sure that each piece has the care and attention that is required to enhance the natural character of the furniture. No two pieces are the same — every piece of furniture is truly unique.
Aware of the growing need to guard the planet, Vanguard Furniture takes a leading position in the industry in developing environmentally-conscious furnishings. Sustainability is more than a program — they see it as a way of life. Working in all areas of our enterprise, from suppliers to their manufacturing process, they emphasize reducing waste and using sustainable elements.