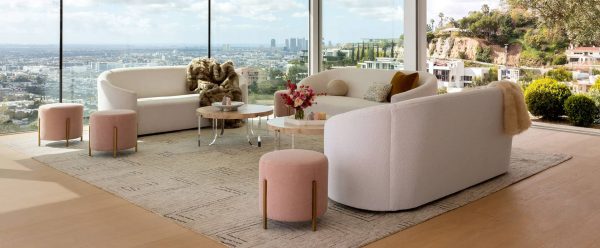 Create your dream bedroom with Universal Home Furniture's selection of beds, dressers, and nightstands. Be the envy of entertaining with their inspired dining tables, chairs, and storage. Liven up the living room with accent tables, chests, desks, sofas and sectionals. 
Universal Home Furniture offers quality, functional, and fresh furniture styles for every room of your home. Universal Furniture's primary operating belief is in creating "Good, Affordable, Smart Design," and the brand delivers through its wide offering of wooden and upholstered furnishings in dozens of collections. Their goal is to create stunning furnishings for your home that are as functional as they are stylish. With a wide-ranging assortment of aesthetics that range from classic and traditional to modern and transitional, you are bound to find the perfect piece in their catalog.
Based in High Point, North Carolina since 1997, Universal Furniture has quickly garnered a reputation for excellence in style and quality and proven its keen understanding of forthcoming trends in the modern furniture market — hence their "Universal" moniker.