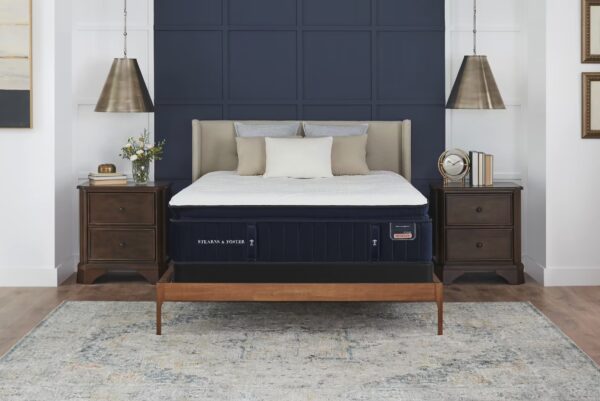 Celebrating 175 years of exceptional design. Every Stearns & Foster® reflects what has always been at the heart of everything they do— craftsmanship, quality, and comfort.
You put a lot of care into curating your bedroom—so Stearns & Foster® puts the same care into designing your mattress. Every layer, every element, and every detail is crafted to be the perfect complement to your style.
With a team of Certified Master Craftsmen who've honed their craft over time and quality materials that are created to last year after year, they ensure every mattress is made to live up to your expectations of exceptional.
They layer their materials with care to give you a mattress that's luxuriously comfortable for years to come. From the coziness of their plush memory foams to the responsive support of their patented coils, every layer of a Stearns & Foster mattress is designed with you in mind.