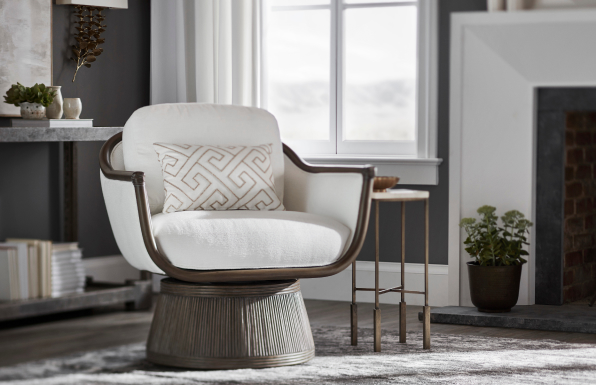 Rooted in tradition. Committed to excellence.
A family-owned company, PALECEK got its start with a passion for natural materials and traditional artisan craftsmanship. Over time, they've evolved into a leader in contemporary design.  
For almost fifty years, PALECEK has been combining natural materials and centuries-old handcrafting techniques with contemporary designs, creating unexpected, unforgettable furnishings that bring timeless beauty and soul to every living space. 
PALECEK is conscious of their impact on everything they touch, from the environment to the lives of the people around them. Their furniture has been made with eco-conscious materials from their earliest days, and they continue to seek new ways to lessen their impact on the environment. Their timeless silhouettes are inspired by classic and organic forms, and their rigorous artisanship ensures that their creations are enduring. They feel a sense of commitment to the artisans they work with and to their unique role of preserving and perpetuating the art of handcrafted furnishings. 
PALECEK strives to be a trusted partner and works in collaboration with their clients to provide customizable finishes and solutions to fit their unique styles and needs.