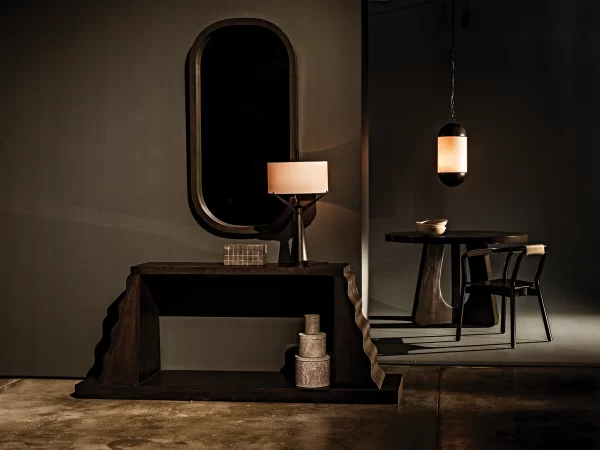 Based in California, NOIR has been designing and building design-driven home furnishings for nearly two decades. Swiss-born co-owner and exclusive designer Georg Bahler drafts each piece by hand, building a hand-crafted collection of over 1,200 ever-evolving pieces of furniture, lighting, accessories, and wall decor. He draws inspiration from many sources — his European upbringing, art and furniture history, music, fashion, popular culture, and nature — making his vision at once broad, yet focused on a singular goal: to bring uncommon style and a touch of uniqueness to the home industry.
NOIR's design is driven by  distinctive decades, unapologetically bold and forward-thinking designs, experimentation, and use of atypical materials. Their hallmarks include generous use of raw materials and solid woods. Georg pairs his designs with NOIR's craftspeople and factories whose talents and abilities are best suited to bringing his vision to life. 
Their standout designs surprise and inspire, and speak not just to functionality, but to dreams, imagination, and the universal language of curiosity. Join NOIR on their continuing journey to create distinctive and quality small-production home furnishings that will become treasured heirlooms of the future.