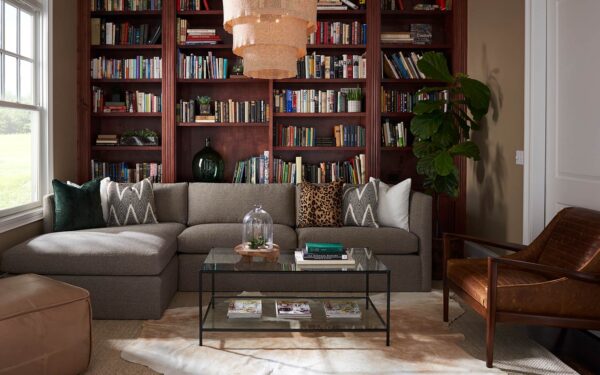 Simply stated, their materials, design, and manufacturing combine to create the best intrinsic value in high-quality custom built upholstered furniture in the industry. There are no other manufacturers of primarily eight-way hand tied foundations who offer as much quality, variety, and customized service at comparable prices.
From top quality fabrics and frames to our expert customer service team, their mission is to deliver the best furniture and service at every opportunity. They believe that your furniture should be a unique reflection of your personal style, and they know that personal style means having options. That's why they offer a pallet of hundreds of fabric and frame combinations with endless custom options so that they can provide the choices necessary for you to create your perfect piece.
Carrying on a proud tradition of excellence, all of their furniture is built one piece at a time specifically for you. Their team of craftspeople has over 2400 combined years of experience building the best furniture in the world. Through the application of world class manufacturing processes, they have been able to meet and exceed customer expectations in quality, service and styling from their factory here in the US. They're proud of their heritage, their people, and their processes.