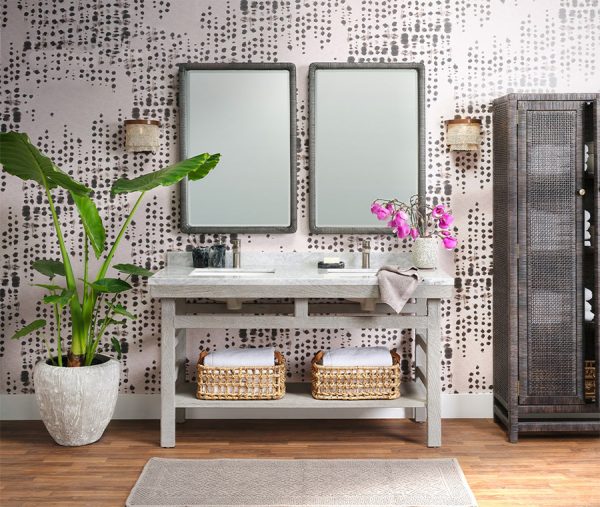 Based in California, Made Goods offers a wide range of products, including indoor and outdoor furniture, light fixtures, mirrors, and home accessories. Their pieces often have an artistic aesthetic with a juxtaposition of modern and organic designs. From hand-woven wall baskets to sculptural table lamps, Made Goods keeps design and bold style at the forefront of their production.
Every item in Made Goods' catalog was inspired by the world around us and skillfully crafted so that all the details are perfectly placed and nothing is overlooked. All of their products are individually made and many balance natural materials such as shells, long-strand rattans, or leather with hand-formed ceramic glass, finely finished metals, and faux finishes. To ensure the highest quality, every product is field tested for up to one year before being placed on the market. 
Made Goods works with a partner workshop to ensure that every item is uniquely designed. Their products are made with love, care, and a human touch, whether it's hand finishing, hand-weaving, glassblowing, or hand glazing. Many of their partnerships have lasted for 20 years or more. Due to the handmade nature of their products, each piece may have some variation, which ensures that your home will have high-quality products that are also one of a kind.