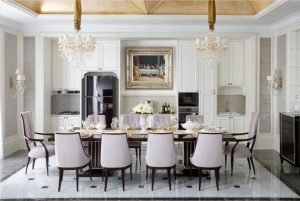 Lily Koo is a fully integrated furniture atelier founded in 2010 on the island of Java, Indonesia. Java is recognized worldwide for the skill of its wood carvers and craftsmen. Lily Koo furnishings showcase the renowned artistry of the island.
Lily Koo's innovative designs are influenced by the classics and re-imagined for today's contemporary interiors. Our accomplished in-house designers, engineers, and craftsmen are committed to creating high quality products aligned with current trends and client aspirations.
The Design Team envisions and curates designs chosen for their compelling style, comfort, and function. The Engineering Team translates that vision into physical form focusing on intricate design details and durability. Our highly skilled Craftsmen meticulously hand carve and apply stains, metal leaf and lacquer finishes to accentuate the beauty of the wood and carving detail. Working together they bring Lily Koo's innovative designs to life.