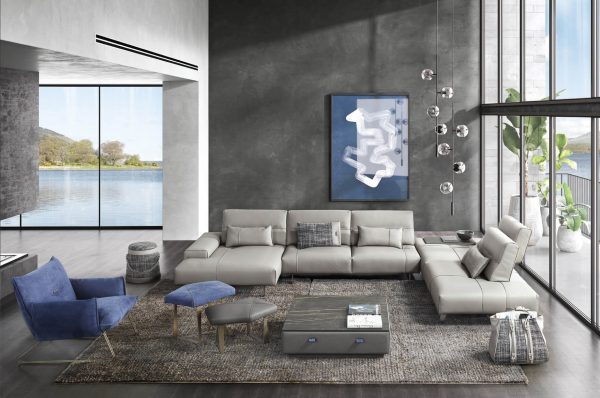 Love For Design and Elegance
A friendship between Gabriele Ghetti and Carla Botti, who shared a longtime passion for furniture, led to the founding of Gamma Arredamenti International in 1974. Ghetti, whose family owned an artisan leather company, applies his knowledge of fine craftsmanship to the company's wide range of sofas, beds, occasional chairs, coffee tables, and accessories. At the company's Forlì, Italy, workshop, untreated wood is shaped into frames, and leathers from Italy and Northern Europe are cut with scissors and knives before they are passed to seamstresses who stitch them by hand.
Gamma believes that details are essential and they pay attention to every last one. Through the skills of their craftsmen, designs take shape and grow from abstract ideas to tangible products. Their work is guided by the values of tradition together with a clear vision of their company's present and future. Innovation and time-honored skills allow them to offer hand crafted quality and design with distinctive personality and elegance. Gamma's love for design shines through in the celebration of craftsmanship that goes into making every piece in contemporary shapes and modern lines in a continuous quest for excellence.