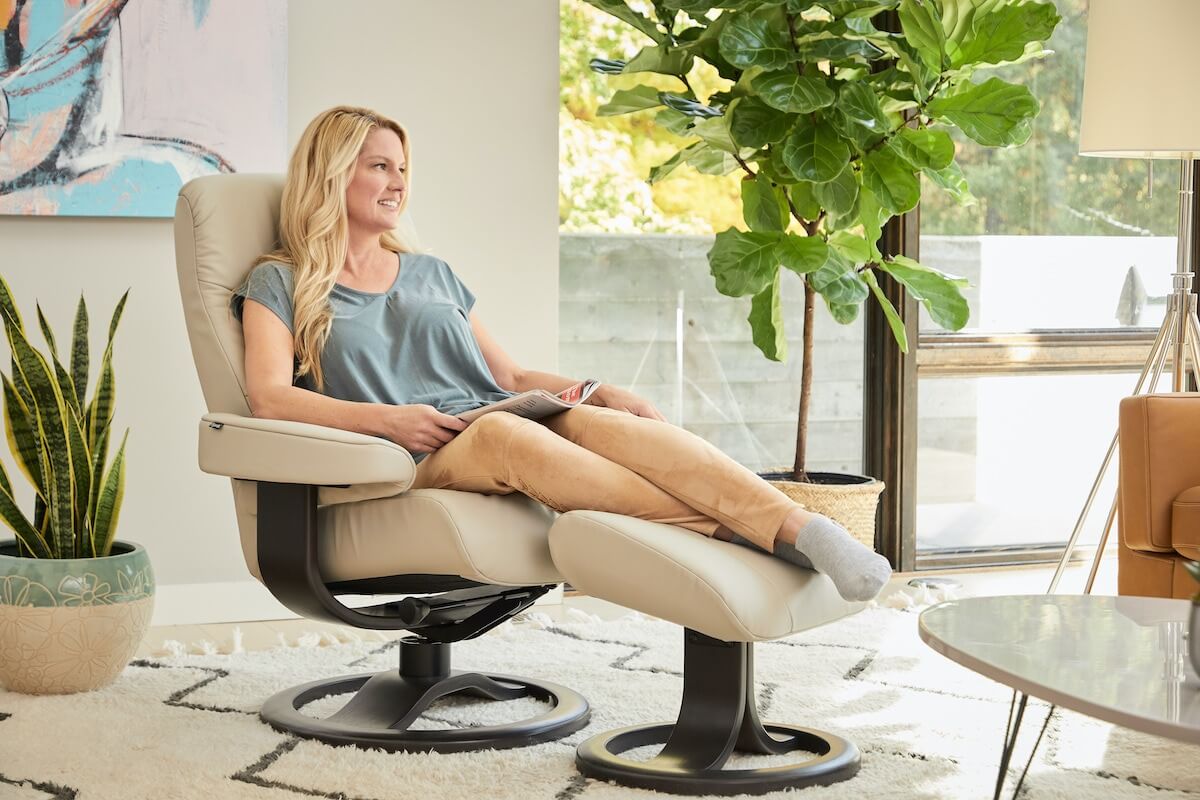 Inspired by Norwegian Nature since 1941. Fjords has designed and manufactured furniture for 70 years. The two brothers Otto and Mindor Hjellegjerde started it all in the Fjord village of Sykkylven in Norway. In 1946, the third brother, Ingvar, joined the business. With fierce dedication and great skill, the brothers built a business that has become one of the largest furniture companies in Norway. They have grown from a small family business to what they are today- a company spread over four continents.
With modern Norwegian design, Fjords produces comfortable, high-quality furniture based on good craftsmanship and Norwegian design.  Fjords manufactures furniture with the same dedication and skill as it did in 1941.
What is it that makes Fjords different from other furniture manufacturers elsewhere in the world? Is it the contrasting landscape that surrounds them, where the endless motion of the ocean meets the strength of the mountains? Or is it the light in Norway – constantly changing – sometimes light, sometimes dark, unable to exist without the other? Yes and no. The nature around them is generous and their furniture is made for generous comfort.
The main key to Fjords' philosophy is to find the combination between tradition and innovation, the point where yesterday's knowledge meets modern technology. This makes them reliable and trustworthy, from product quality to delivery. Just like the ocean, Fjords moves constantly towards that goal, and like the mountains they will always have their roots in the past.
It makes them unique.
It makes them Fjords.