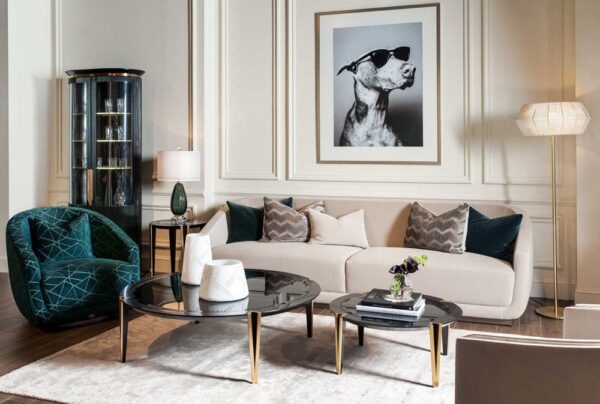 Founded in 1979 with the purpose of created handcrafted, heirloom-quality furniture with a careful attention to detail, Dorya initially emerged as a leader in the luxury furniture marketplace and has continued to hold that place over the past thirty years. Recognized globally for impeccable workmanship and tasteful aesthetics, Dorya has earned the reputation as one of the most exquisite interior furniture brands in the world. Rooted in the tradition of finest wood craftsmanship, every Dorya piece is custom made to order and handcrafted to perfection. Dorya continues to lead the industry with its steady commitment to deliver premium furniture with timeless appeal.
Dorya's mission from the very beginning was to create magnificent woodwork with innovative design concepts that had, at the time, been unexplored in commercial environments. By 1989, Dorya furniture was being featured in international exhibitions, with regular worldwide exports. By 2015, Dorya was being distributed around the world, and was fulfilling requests for commissioned pieces for Presidential buildings, embassies and consulates, and royal palaces. Today, Dorya's pieces can be seen in 70 countries, and are offered in 30 locations worldwide.
One of Dorya's signature traits is excellence in furniture innovation and technology. Their research and development department tirelessly explores innovative strategies to improve product durability and expand operational excellence. Meanwhile, Dorya's design team generates concepts and engineers new products, allowing them to regularly introduce new products into the line. The design team often earns accolades from media outlets and design peers for their cutting-edge furniture designs. 
From the very beginning, Dorya has manufactured all of its casegoods, upholstered items, and  millwork under their own roof in order to ensure that Dorya's quality standards are met. Its meticulous approach to furniture making and keen eye for detail has been a major contributor to Dorya's success. Additionally, Dorya has employed and trained the best engineers, wood artisans, and experts, whose passion and comprehensive knowledge shines through every piece.