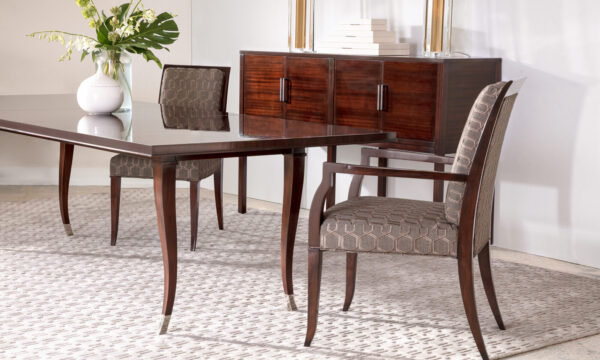 In 1973, Fred and Hope Councill founded Councill Craftsmen in Denton, North Carolina. They believed that the inherent beauty of fine furniture lives eternal. Since its founding, Councill has retained its dedication to the art and craft of fine American furniture making and built a reputation for excellence. 
Today, Councill is made to order by the skilled, passionate craftspeople of Kindel Grand Rapids in Grand Rapids, Michigan. Councill is proud of their craftsmanship and keen on their process, taking each piece though the selection of unique and beautiful veneers, bench assembly, meticulously tailored upholstery, and hand finishing techniques. Fusing timeless design with tradition, Councill presents their customers with an elegant choice of residential furniture. As with any piece of fine art, you may register your Councill furniture at Karges. 
While Councill does marry new techniques and superior processes, every piece they make includes considerable hand work from their craftspeople. Councill recognizes that no machine can duplicate the beauty of hand carving. Undercuts, deep scoops, chisel marks and other details are created by the carver's skilled use of traditional chisels. From a meticulous selection of materials to their artistic and hand rubbed finishes, Councill's methods define them as one of the last great American furniture brands.