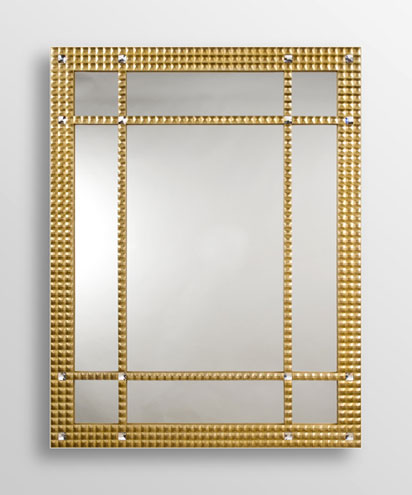 For over 40 years, Carvers' Guild has followed the old Yankee adage that hard work pays off. That's why they work hard to be your foremost supplier of decorative mirrors.
The decorative mirror is a focal point in any refined interior. Reproducing exquisite antiques from around the world as well as daring originals, Carvers' Guild continues to grow an unparalleled collection, offering their customers the widest selection of outstanding designs.
Manufacturing in a 19th Century Mill building in rural New England, the Canners have been able to develop and nurture skilled local artisans, keep a close eye on quality, and draw continual inspiration from the beauty of the natural surroundings. The Canners' passion for nature and community has made them key figures in local land conservation and the development of a public park.
The Canners and the artisans at Carvers' Guild believe that exceptional design and the highest quality never go out of style. Their goal is that each Carvers' Guild mirror will be treasured for generations to come.
Few products on the market are as labor intensive as a Carvers' Guild mirror. Each one is hand made and finished to their customer's specifications in their 19th Century Mill building in West Groton, MA. Like the Guild's of yore, Carvers' Guild is composed of several different craft shops, each one made up of skilled artisans who take years to master their crafts. Working together, each shop fulfills a necessary step in the production of a Carvers' Guild mirror.
Their casting department uses a hand-poured casting technique with wood, wire work, and resin, producing three dimensional reproductions that are as lively and detailed as the originals. Their finishers have mastered their hand-laid gold leaf finish involving 15 steps and taking over two weeks to complete. Their Versailles finish involves over 9 different painting steps in addition to gold leafing. Even their shipping department custom cuts each box for each piece, ensuring the least breakage possible in shipping.
Sculpting, sanding, casting, etching, spotting, scratching, antiquing, leafing, painting, woodworking and more, the artisans of Carvers' Guild carefully fashion each mirror creating pieces of enduring beauty and many satisfied customers.