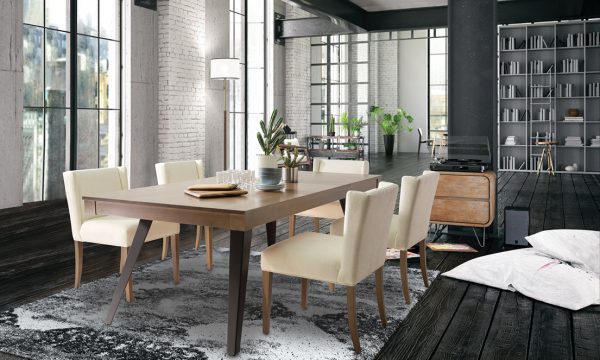 Bertanie a division of BDM + Furniture Inc. specializes in the design, manufacturing and finishing of higher end Wood Casual and Formal Dining Furniture. Bertanie offers you the personalized touch of a cabinetmaker at a manufacturer's price.
Purchasing a piece of furniture from Bertanie is a wise choice when you are looking to acquire unique, quality Canadian wood furniture. Each individual element that comes together in the conception of one single piece of furniture is inspected and held up to the highest standard of quality. Nothing will leave the factory until it is a finished product that they would be proud to bring into their own homes.
Experience the unparallel uniqueness of Birch. Each piece of wood used to create your furniture has its own distinct look and personality, with its own variation in grain and color, so it can never be duplicated as each tree is unique.
Coming from North America, it is perfectly adapted to our climate
Kiln-dried to 7% humidity, to help prevent from any future warping
Can be repaired and restored to its original beauty unlike veneer