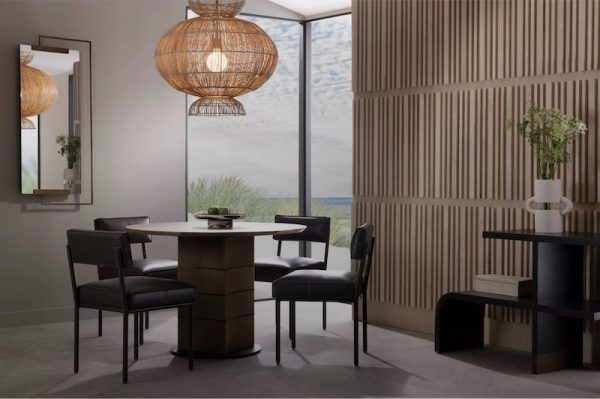 A heritage of distinction
Arteriors began 35 years ago as a boutique accessories company and has since matured into a global force within the design industry. With an ever-expanding collection of premium lighting, furniture, wall decor and accessories, Artieriors aims to redefine the spaces where we live, play and work. Throughout their collection you will find creativity, meticulous craftsmanship, and even elements of surprise. 
Arteriors introduces hundreds of products every year that are thoughtfully designed from conception to production. When conceiving pieces, they consider production methods and materials before marrying them with a trusted partner in their vast network of artisanal factories. This focus on intentional design and use of quality materials and handicrafts allows Arteriors to build future heirlooms — products that enjoy a lengthy and useful life cycle.
Arteriors is dedicated to bringing art to every story and a story to every interior. Their product designers search the globe for the most authentic elements of inspiration. With an ongoing quest for the latest materials and sustainable practices, Arteriors continued to build partnerships with the finest artisans around the globe. Their reach now spans 70 factories in more than a dozen countries. Their commitment to artisans and handicrafts means that every design is infused with a touch of the human hand, and each has a distinct Arteriors point of view.
Arteriors has been decorated with a wide range of product design awards and accolades across residential, hospitality, and contract categories.