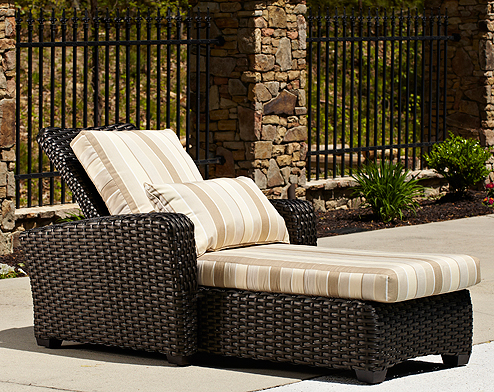 The Anacara Company was formed in 1989 to design and produce fine furnishings, for today's indoor and outdoor casual lifestyles, in keeping with our philosophy of the quality of life. The original purpose was to establish a company that would manufacture the very best quality wicker and rattan products on the market.
At that time the company's main focus was OEM production in the rattan industry for gallery furniture manufacturers. They opened a distribution warehouse in High Point N.C. in 1993 and still ship all warehoused products from this location. From 1993 to 2003 their product base of rattan and teakwood garden furniture was all manufactured in Indonesia to the Anacara Company's exclusive design specifications.
In 2004, resin collections were developed and focused on transitional styling with our standard ultra comfort. Designs have continued to evolve with fresh weaves, unique textures and exclusive designs. Comfort has become our trademark for the Anacara Brand.
Our domestic production facility customizes each cushion to the specific design and detail of the frame. Ultra hi-back frames like Carlysle and Compass offer sink-in cushions with fabric choices to make these collections perfect collections for indoor or outdoor spaces. Durability for the ultimate lived-in space. The addition of the Anacara Custom Collection of fabrics from Sunbrella further expand the possibilities for customization. View our collections to see our full offering.
The years have brought tremendous opportunities to our company and in turn offers our customers the largest assortment ever for comfortable, quality furnishings weather inside or out!
The growth of the company's showrooms and strategic partnerships with vendors of like philosophy and quality have expanded Anacara to be the go to resource for residential and commercial projects.