Cutting Edge Design & Exceptional Craftsmanship
Gloster's award winning collections are modern and timeless. Their Grade-A Indonesian teak is harvested from carefully managed forests ensuring the finest quality from sustainable sources. Their signature teak is paired with modern materials that are stylish, durable, and easy to maintain.
Founded in 1960, the brand balances tradition with progress, honoring its celebrated history while continually innovating. Currently, under the direction of Henrik Pedersen, Gloster's collections include comfortable and modern deep seating, dining tables and chairs options including bar seating, outdoor lighting, rugs, and accessories designed by world-renowned designers.
Shed Light on Your Outdoor Oasis
Gloster's Ambient Outdoor Lighting illuminates your outdoor living space and will extend your evening after sunset. Bring your outdoor sanctuary to life with minimal, yet dramatic and bold illumination. Select pieces in this collection are inspired by nature: Nest, after the weaver bird. Cocoon matches the symmetry and texture of silk cocoons. Pebble conjures a stone you would find on the bank of a river. Ray may remind you of an upside-down bee hive, while Lantern boasts a nautical theme. The vintage look of Mesh with its fine woven latticework creates a nuanced evening atmosphere for your outdoor space.
"Light and warmth are principle parts of the best social environments and the most modest of devices are often the most effective. Here I combine the worlds of simplicity and light to achieve beautiful background illumination."
— Danish designer, Henrik Pederson.
Elevate Your Backyard Design
Gloster's chic accessories include fire bowls, a garden shower, umbrellas, and outdoor rugs.
Gloster's Fire Bowl is a wood-burning fire pit bringing minimalist style and natural warmth to any outdoor setting. The collection includes 53″ and 35″ sizes for larger and smaller spaces alike. Each steel fire bowl is coated with a heat-resistant, textured finish for longevity.
Gloster's slim and sleek DECO garden shower makes an outsized statement. Crafted from Gloster's signature teak with a powder coated aluminum body, the Garden Shower is durable and elegant and will make a wonderful addition to your at-home sanctuary.
Made from durable, 100% acrylic outdoor rope, Gloster's handwoven Deco Rugs will complete your outdoor design.
Outdoor Design Consultation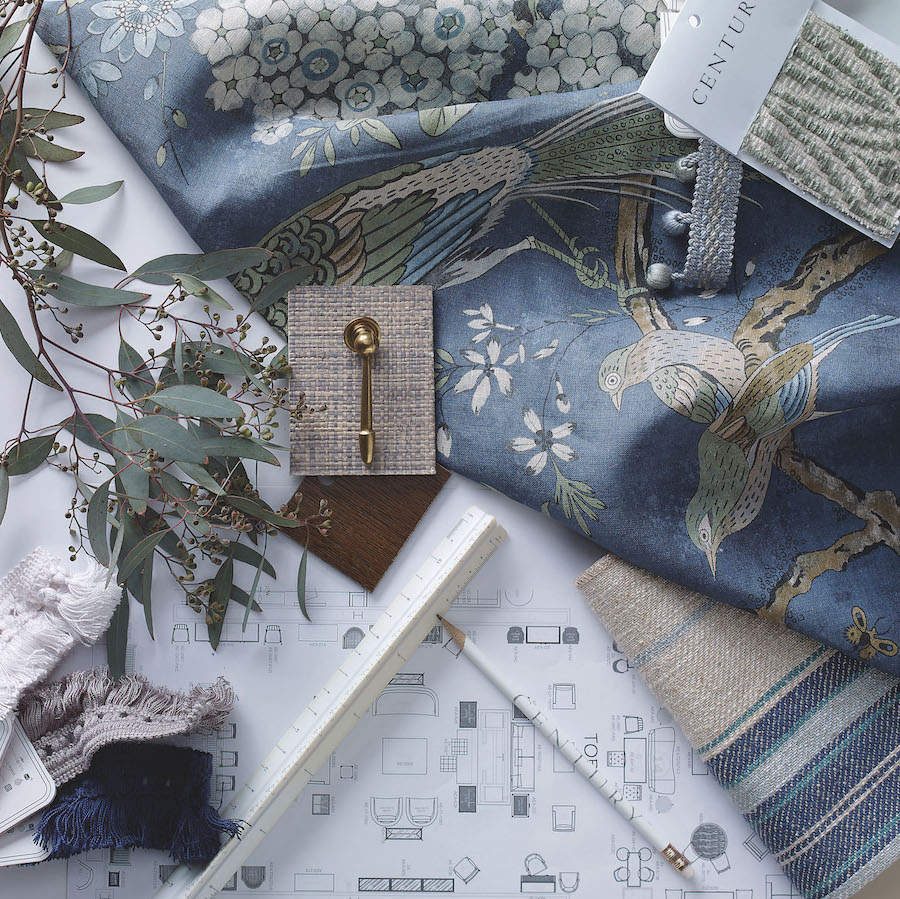 Complete a brief form and we'll match you with a Cabot House designer for a complimentary outdoor style consultation.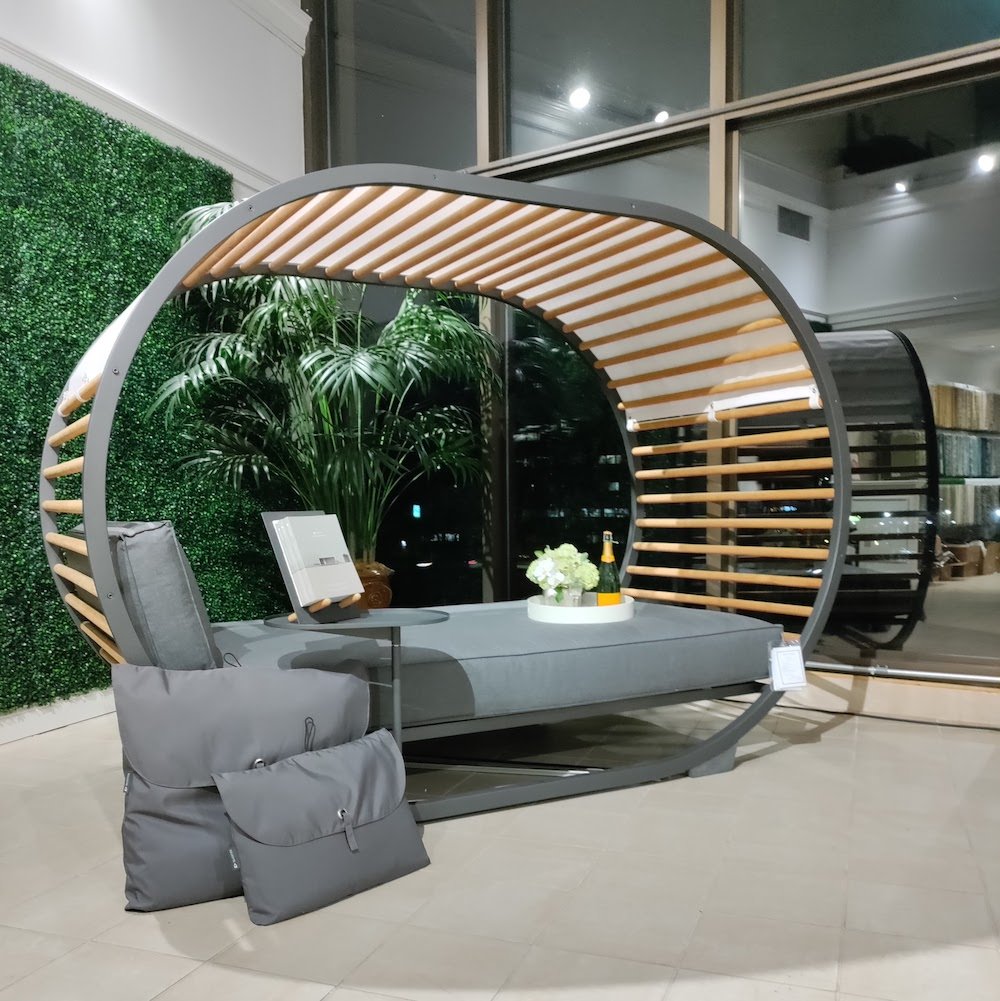 Drop by one of our showrooms to see collections up close, request complimentary fabric swatches, and learn about customization options.