Introducing Dolce & Gabbana Casa
"With Dolce & Gabbana Casa we wanted to create a unique lifestyle."  
— Domenico Dolce and Stefano Gabbana
Like the brand's fashion, Dolce & Gabbana Casa is inspired by Italian culture and beauty with traditional patterns, colors, and materials found throughout the collection. These elements have been interpreted into a lifestyle conceived in the spirit of dolce vita and joie de vivre. The home furnishings and accessories comprise four distinct collections embodying Italian spirit: Blu Mediterraneo features sensual motifs in the color of the sea, Carretto features Sicilian aesthetics and crafts distilled in a series of bright and colorful patterns reminiscent of Majolica, and Leopardo and Zebra embody distinctive animal prints.
CARRETTO
Color, vibrant shades, and bold contrasts define the collection and celebrate distinctive Sicilian inspired design. A journey of discovery and celebration speaks to tradition, one-of-a-kind landscapes, flavors and colors through vibrant nuances. Carretto Siciliano reveals the essence of the island with intricate motifs. A declaration of love for the Sicilian heritage narrates a story from the past and now comes to life in the home.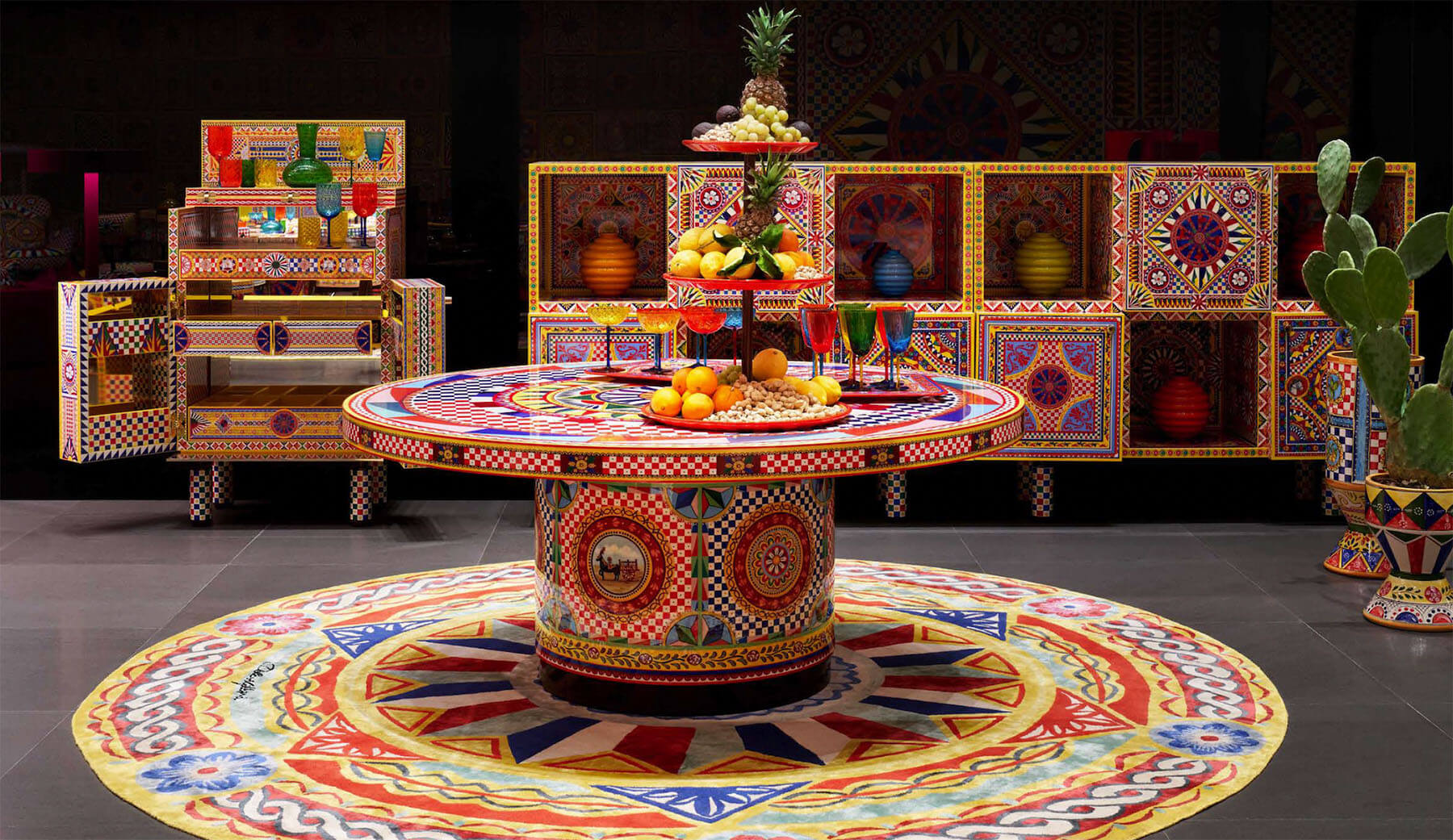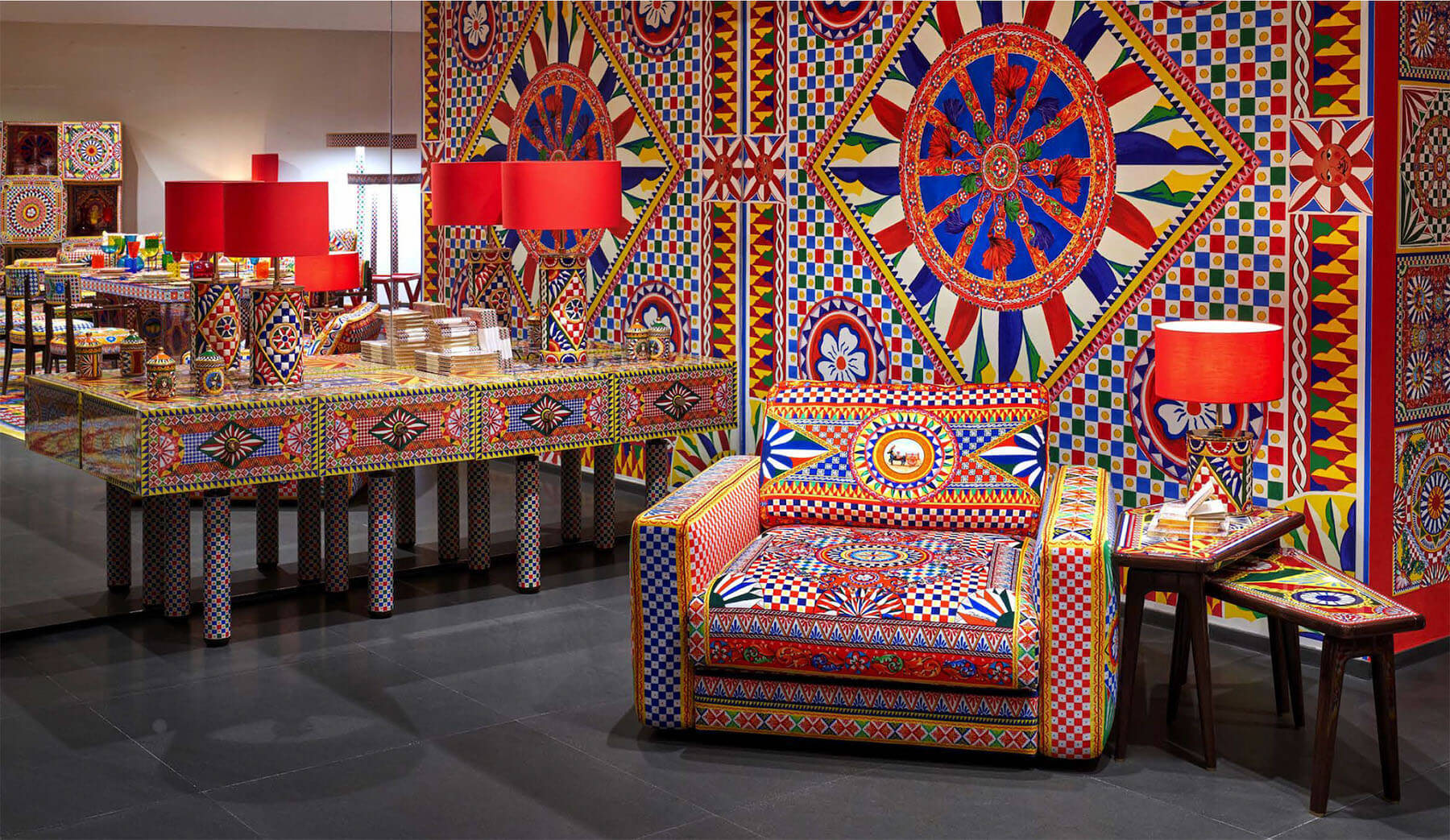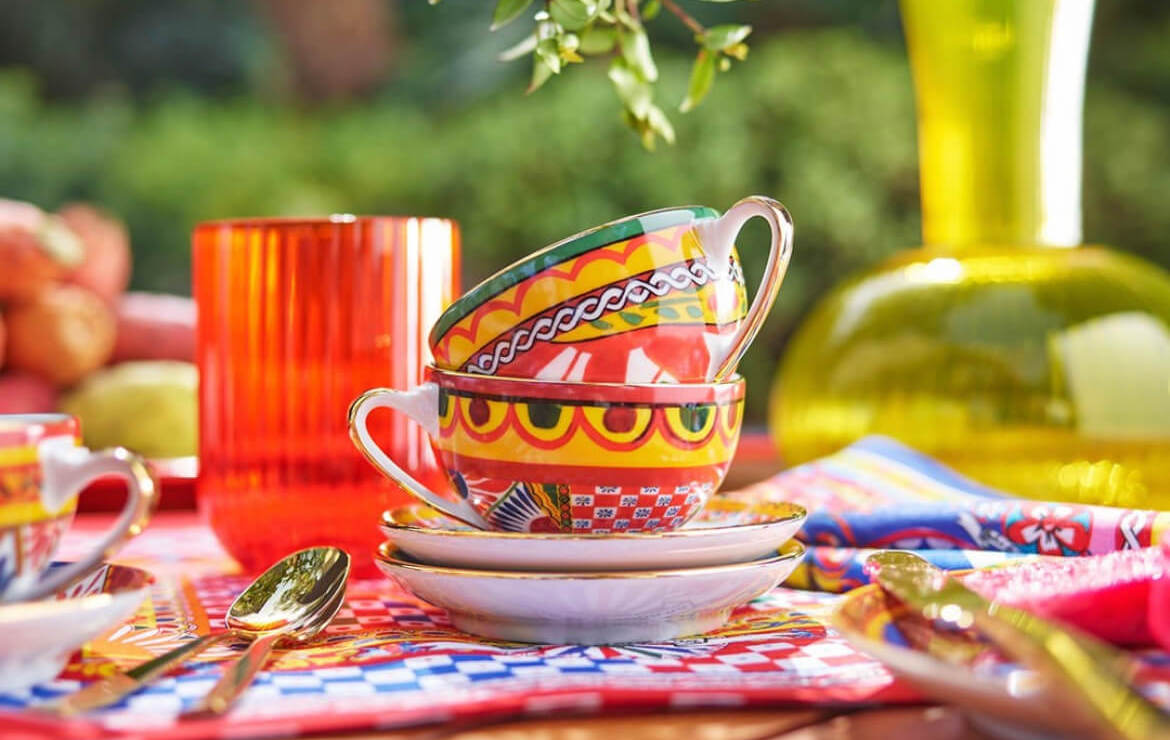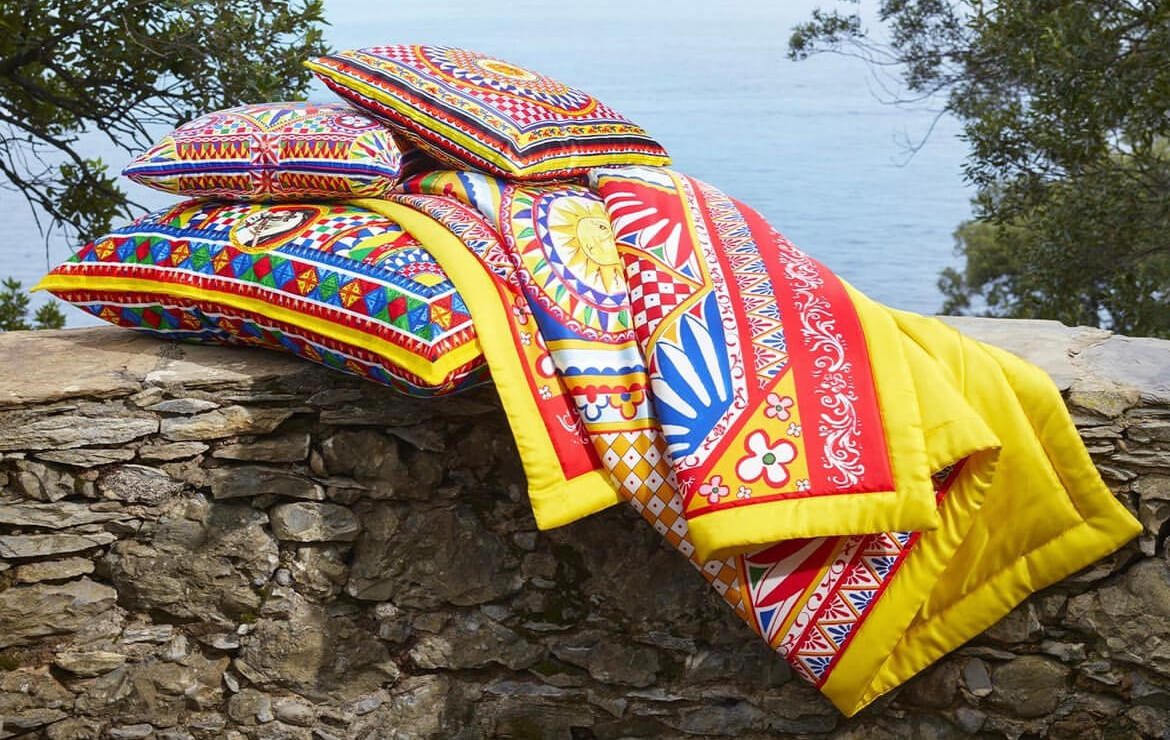 MEDITERRANEO
Characteristic of southern Italy, with the purity of white to the intensity of blue, the Blu Mediterraneo collection takes the mind on an evocative journey where scents, sounds and sensations act as an invitation to discover the world. The Blue Mediterraneo collection dives into the soul of southern Italy and rises with magic and profound beauty to let its unparalleled spirit live on in the home.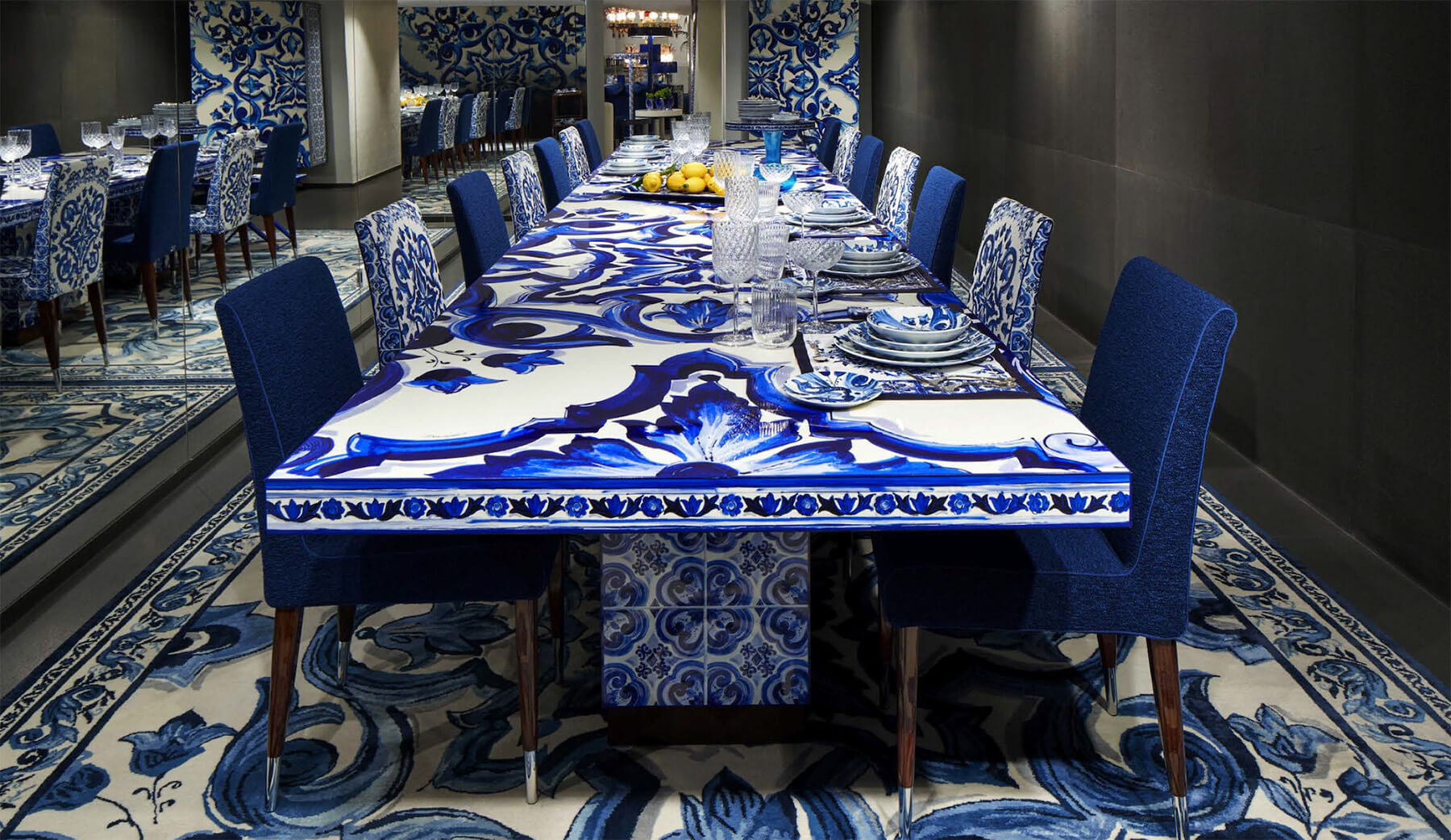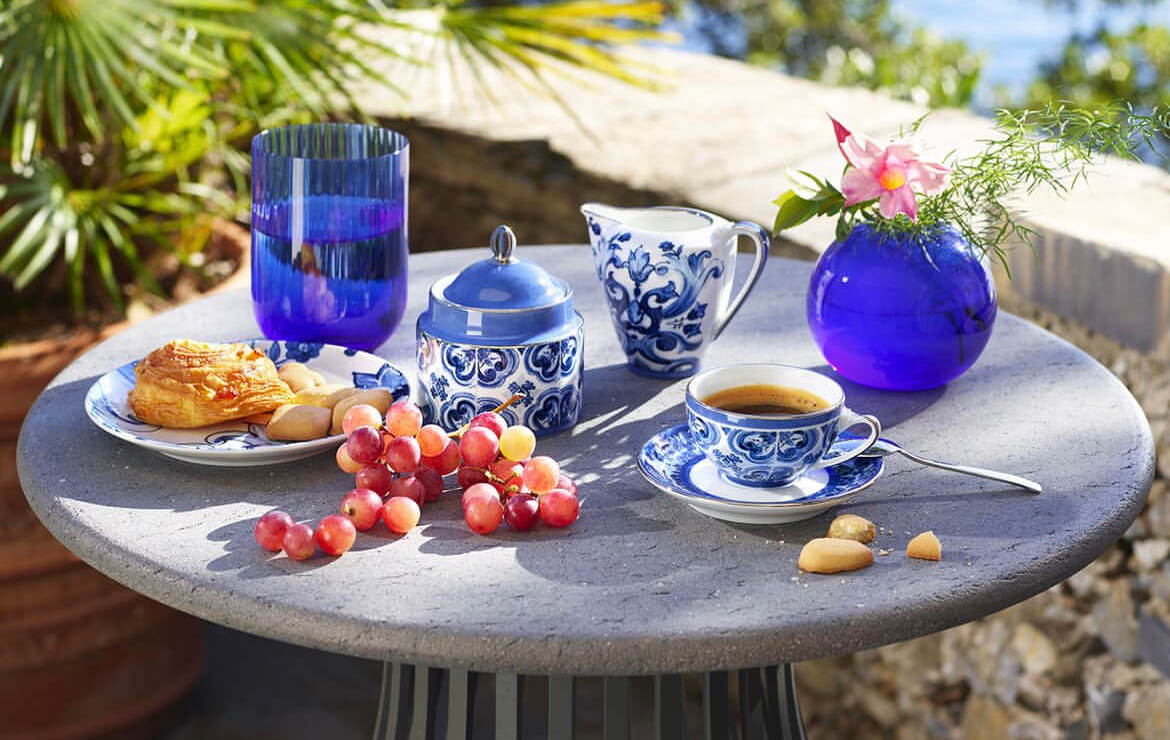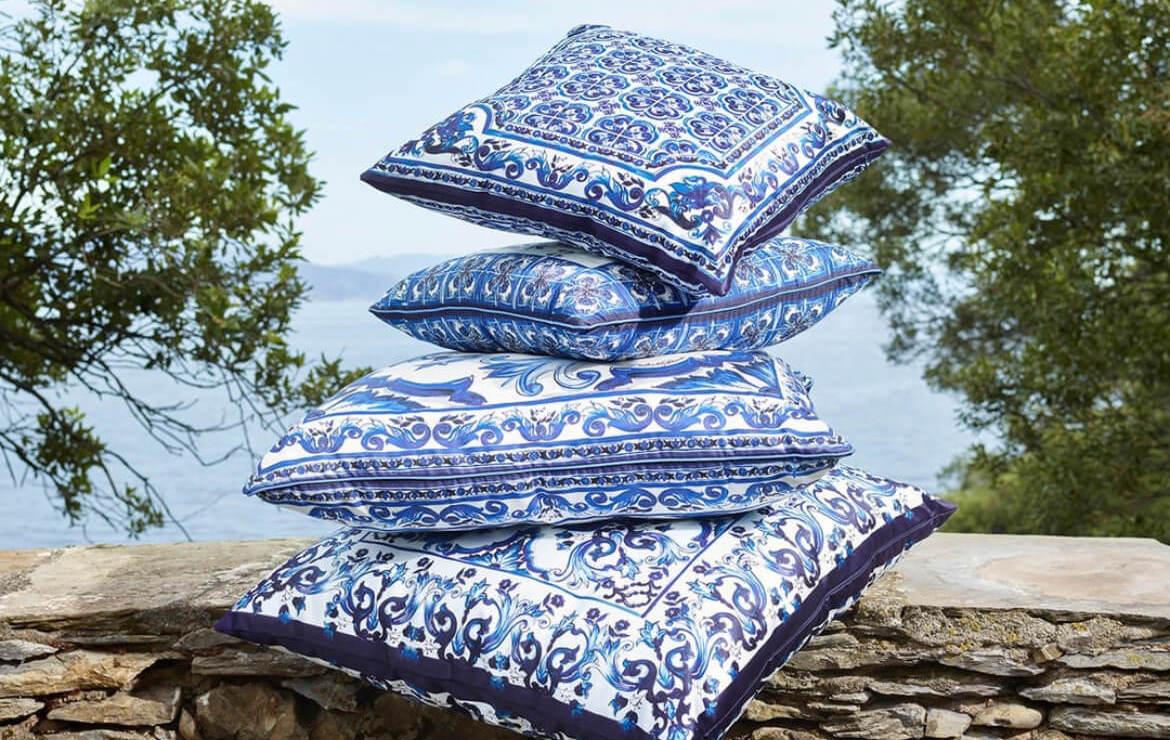 LEOPARDO
Freedom, elegance, and sensuality. Leopardo is a bold character that animates the home with the most festive tones of light-hearted joy. The Leopardo pattern is always at the heart of Dolce & Gabbana, an iconic design that reveals a timeless spirit with no compromise on its biting soul. Leopardo is a play on contrasts with absolute freedom of expression and a perfect balance between eccentricity, sensuality, and energy.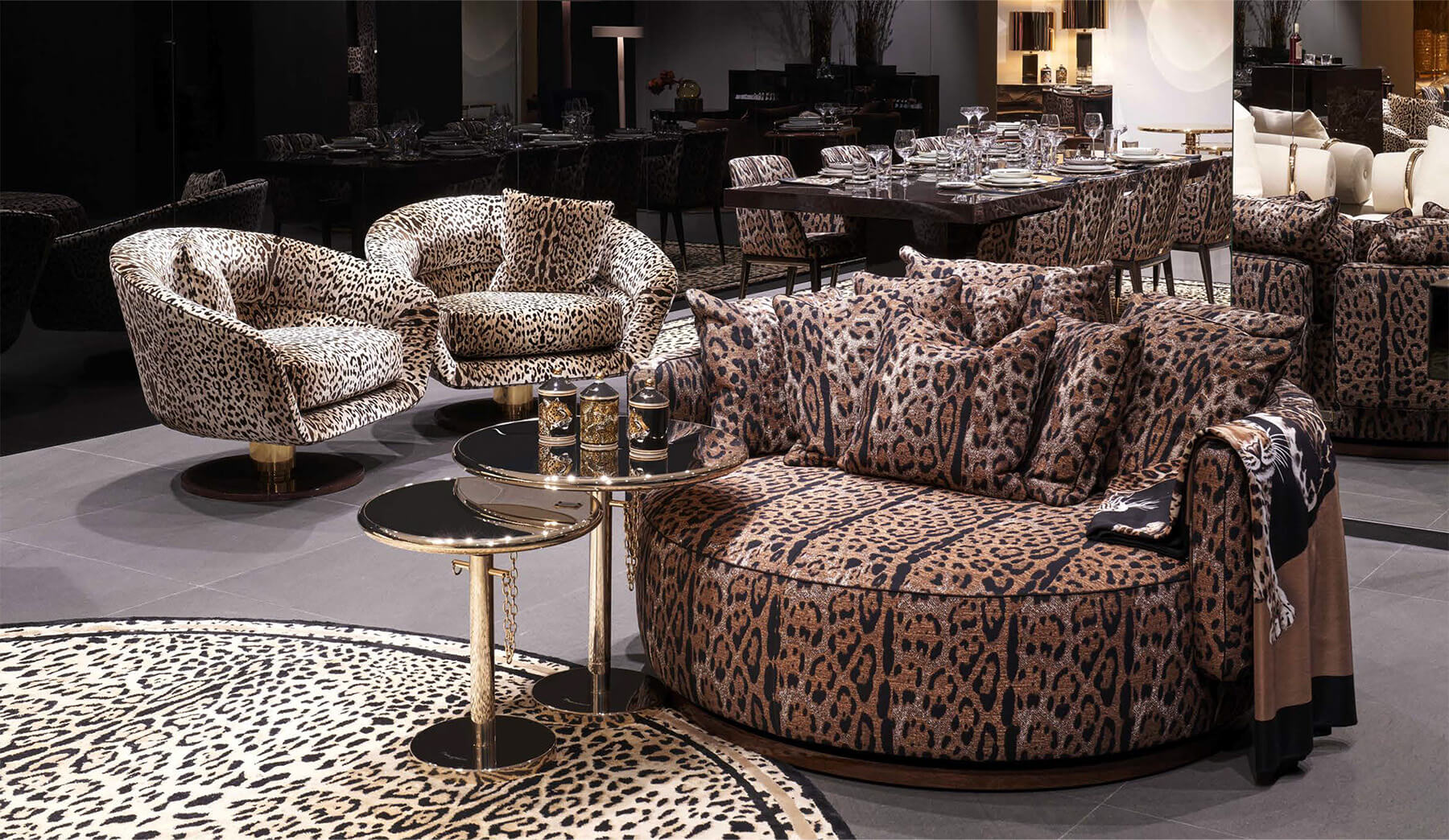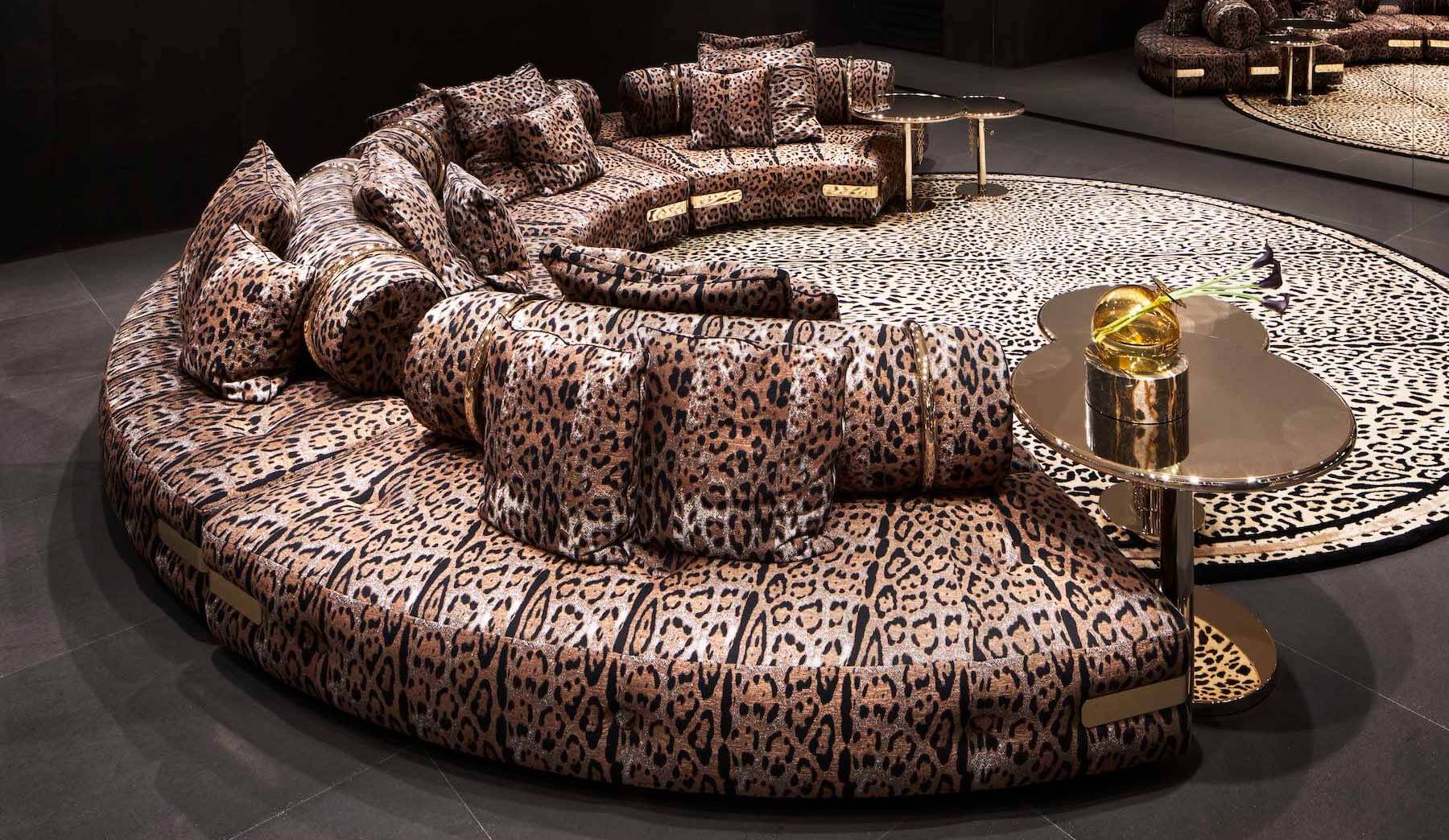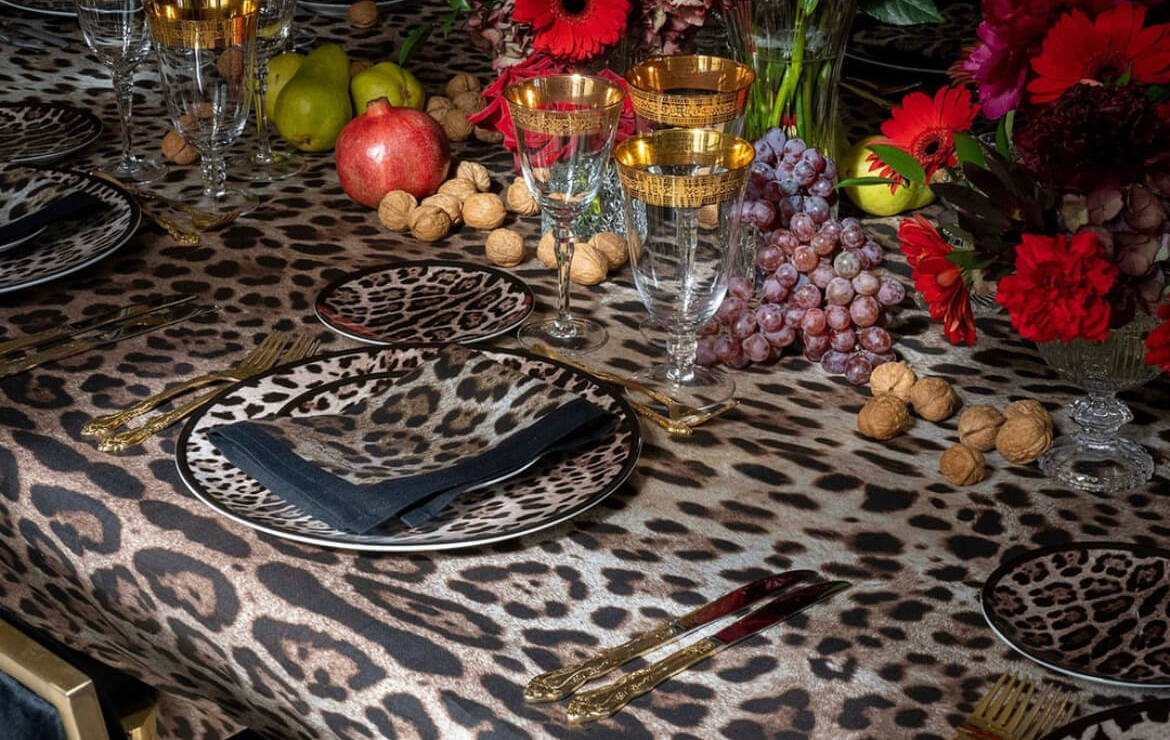 ZEBRA
The perfect harmony between elegance and determination. The Zebra collection symbolically encapsulates the iconic dualism of Dolce & Gabbana. A combination of black and white streaks arranged in a way that are never the same enliven the home.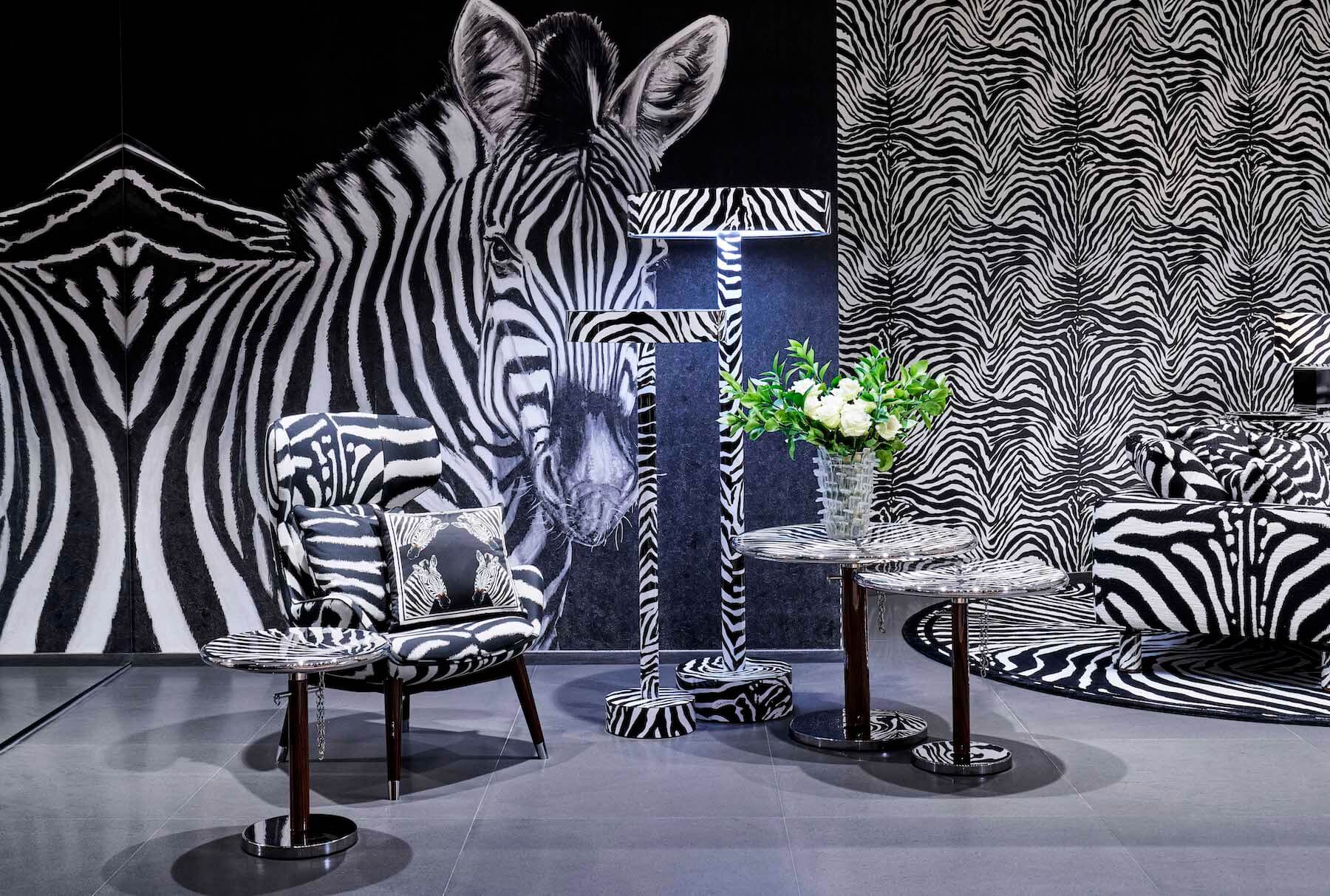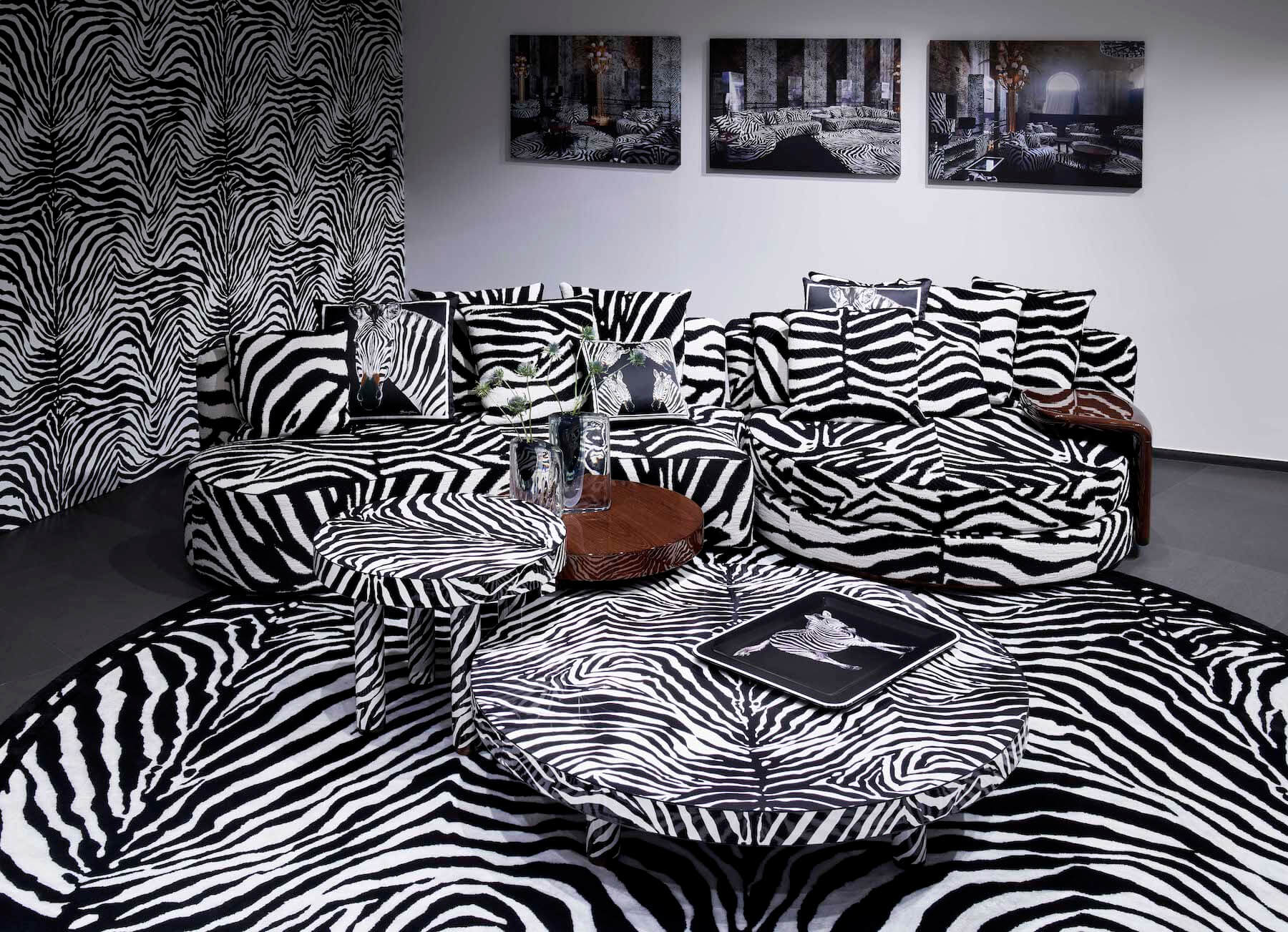 INQUIRE ABOUT DOLCE & GABBANA CASA