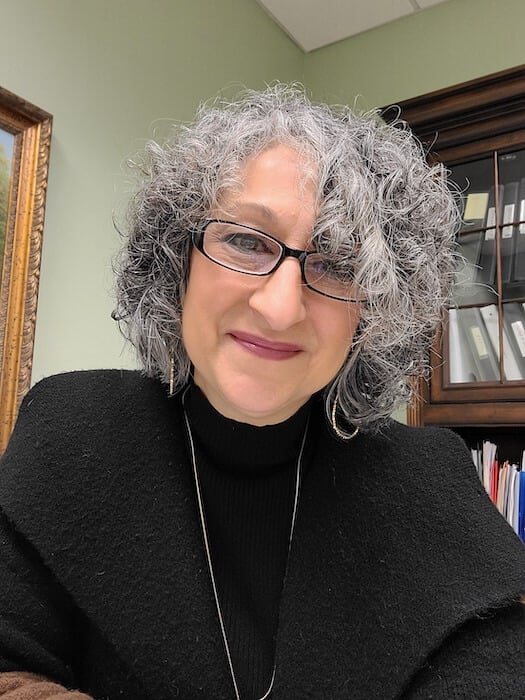 Interior Designer
Nancy Wheeler | Showroom Manager and Interior Designer
Location
Portland, ME
Phone
(207) 761-1999
Designers in Portland, ME
---
Nancy Wheeler, manager and interior designer of Cabot House Furniture & Design in South Portland, Maine, has 25+ years of residential design experience and 20+ years with Cabot House.
Nancy comes from a family of 9. Her passion and love for design began in her teens when she started sketching floor plans of her New England home. She tried to convince her parents to renovate so she could have a room of her own! Her journey into design began with a sketch on a napkin and evolved into working with blueprints.
Nancy puts her attention to detail and extensive product knowledge to use when making floor plans with furniture, fabrics, floor coverings, wallpaper, and window treatment. Being both the manager and a designer allows her to combine her love of design with her background in business.
She believes each design job is as unique as the people living in the house and derives great pleasure from knowing you love your home.
---
Lynn  – "Nancy and I have worked together on design projects for three different homes over the past 16 years.  Each project has been different and Nancy has come up with the perfect design to bring out the unique beauty in three very different homes.  She understood my style from day one and has provided comprehensive solutions for each home that balances impeccable design with comfortable living.  Our most recent project together has been interior design work for a lake home down south that has a mountain lodge pine interior.  Her choice of furniture, fabrics, rugs, and window coverings have given the home a modern, upscale feel without sacrificing practicality or comfort.  I wouldn't have trusted the project to anyone else."