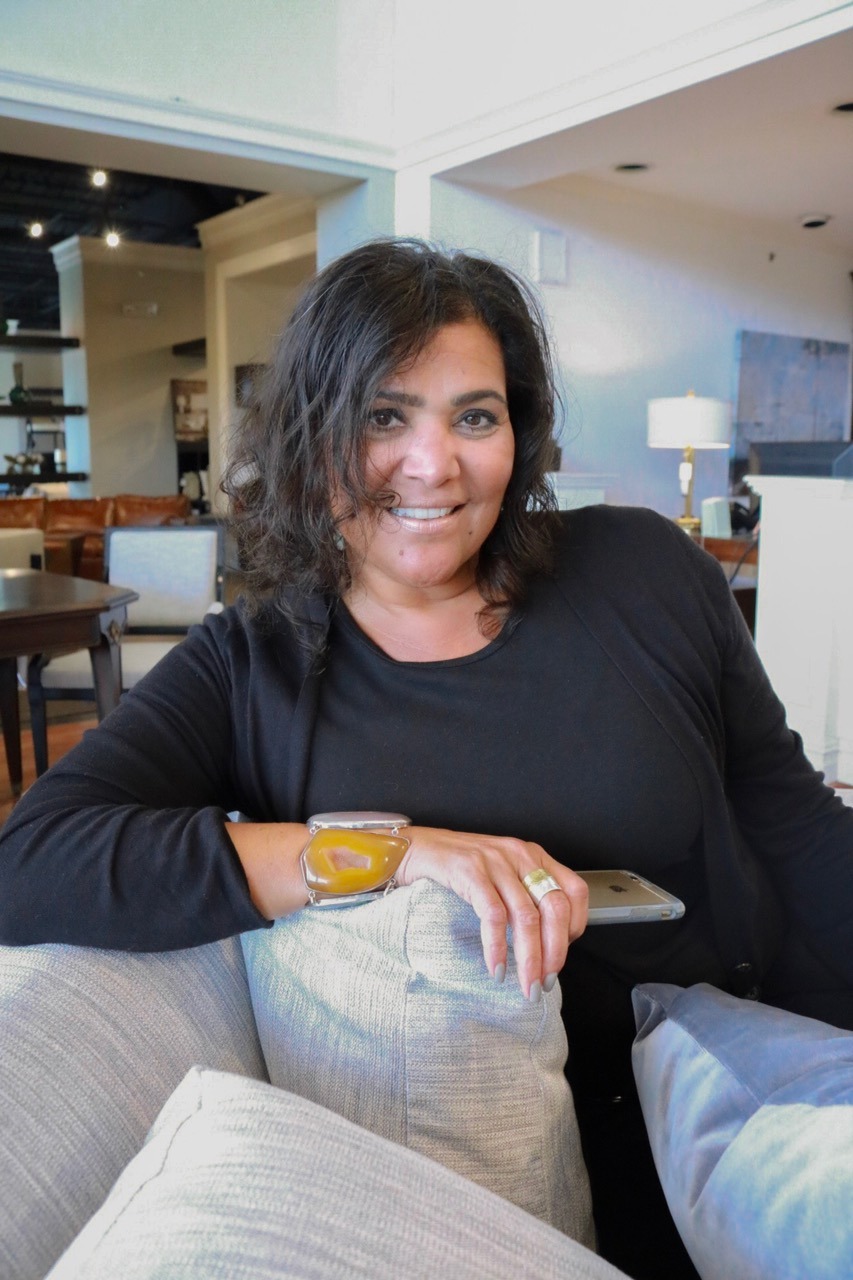 Melonie Monteiro earned her Associate's Degree in Interior Design from Chamberlain Jr. College and attended University of Massachusetts, Amherst before joining Cabot House Furniture & Design, West Warwick. She has curated residential design projects in New England and Florida including homes in Osterville, Hyannis Port, Marion, Little Compton, Palm Beach, Miami, New York and Ludlow, Vermont. From designing coastal vacation homes to Vermont ski homes, Melonie has the experience, creativity, and design aesthetic to create bespoke designs for you.
Melonie listens closely to learn what inspires you, how you want your space to feel, and how you want to live in the space.  She will then create living spaces which complement and suit your lifestyle and personality. She has a flair for color, pattern, and scale and pays close attention to details. Melonie loves what she does and makes the design process fun. She looks forward to helping you create the home of your dreams.
Read about how Melonie created a vacation-worthy coastal getaway here.
Testimonials
Suzanne D. – "We worked with one of the Cabot House designers, Melonie, to decorate our vacation home. She was fabulous! Melonie met with us to discuss our furnishing needs and walked us around the showroom to get a sense of our style. The next time we met she had numerous beautiful options for us to choose from. Cabot House has a huge number of manufacturers and they were very flexible with customizing our pieces. We had many communications through the spring over details and Melonie was very responsive and easy to work with. From the beginning stage of brainstorming our interior design to the end stage of delivery, our experience with Cabot Furniture was a real pleasure."
Brenda M. – "We had such a great experience working with Melonie to completely furnish our new home. Cabot House has such a large variety. Melonie helped us as she quickly understood our style goals and presented us with many options and also pushed us a bit out of our comfort zone in such a great way. We are so happy with how our new home looks and functions to support our lifestyle. Thanks Melanie!"