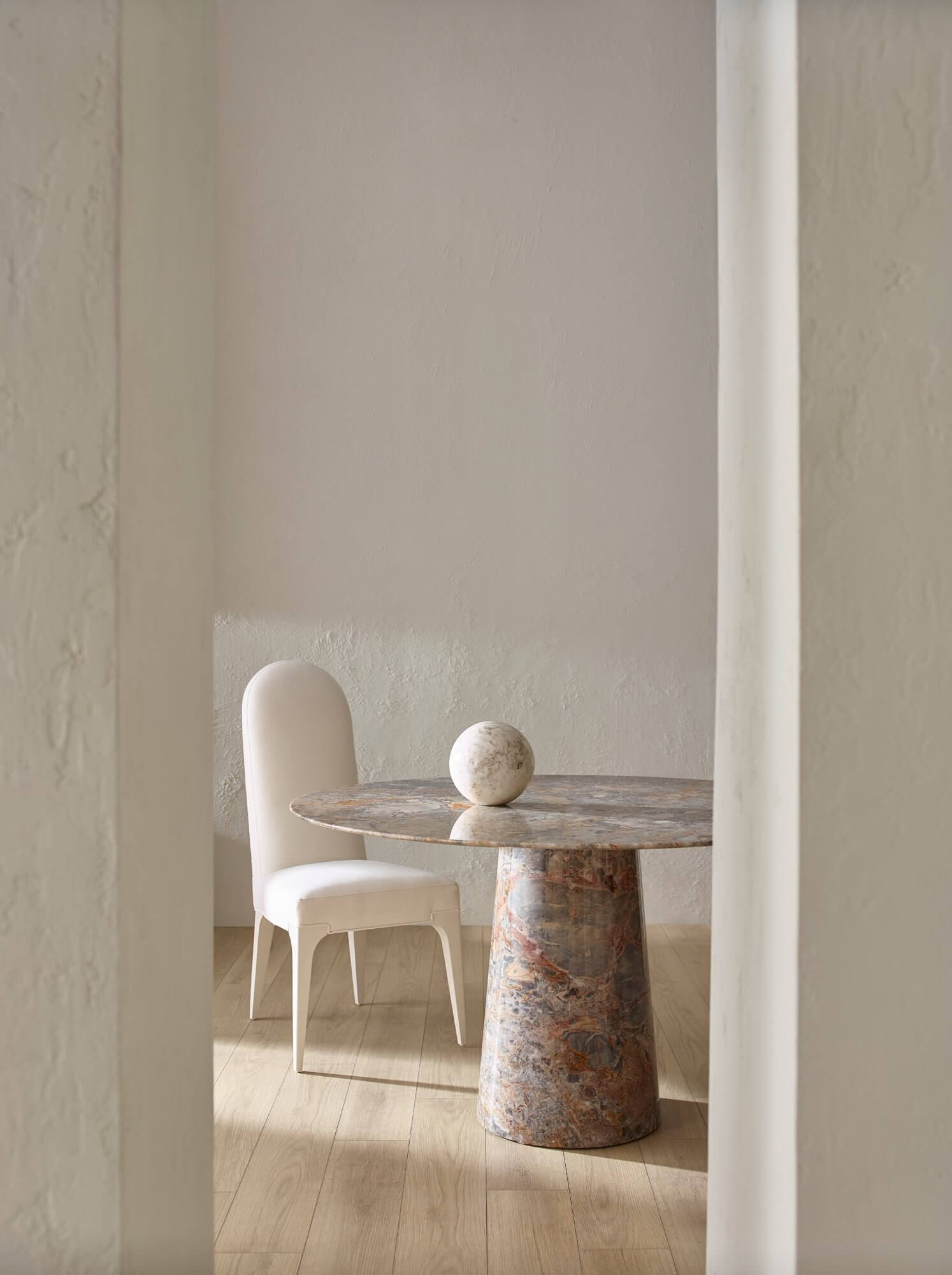 Ahead of the Curve
Following the trend for more organic and nature-inspired interiors, curved upholstery is increasing in popularity! The soft lines reflect our desire for soft, cozy, and happy spaces within our homes.
Curved sofas are chic, inviting, and allow for more intimate seating arrangements than traditional sofas and add a touch of femininity to any space. Curves are also visually appealing and add softness and sophistication. Float curved sofas in a room rather than pushing them against a wall so you can walk around and fully appreciate these statement pieces. Curved furniture is versatile and fits well in both traditional and contemporary settings making it easy to integrate into existing interiors.
While we love curves, keep them to a minimum and integrate them thoughtfully, as having too many in a room can dull their magic.
Our designers will design a stunning room with a curved piece as its focal point or integrate a curved piece into your space.
Our Favorite Curved Pieces
Inquire About This Collection
We're here to transform your vision into reality. Book a complimentary design consultation with us at 866-603-0970.
Call us toll-free from 10am-6pm.
Let one of our amazing designers help create the home of your dreams.
Take our style quiz to get started, and we'll pair you with a designer who suits your style!