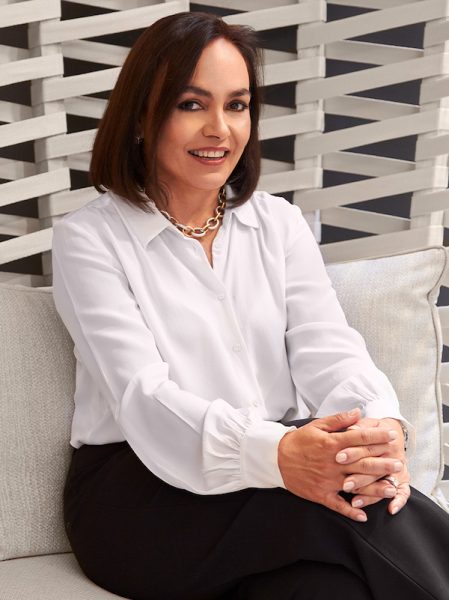 Adriana Hoyos
Adriana Hoyos is characterized by a unique style – timeless, warm and sophisticated – that's reflected in her interior and furniture design. During her career of over 27 years, she has worked on hundreds of interior design projects and eleven furniture collections.

Adriana has been recognized as a leader in furniture. She has created a broad portfolio of residential, commercial and hotel projects for prominent individuals and corporations in the United States, Mexico, the Caribbean, South America, the United Kingdom and France.
Adriana's work has caught the attention of the international press such as CNN, Vogue Mexico, Architectural Digest, Interior Design, Florida Design, Nexos and etc. She has received several awards and recognitions, including Architectural Digest, Latin America Editorial Award for Excellence in Design; International Fair of Contemporary Furniture (ICFF) as the most memorable exhibitor; recognition in World Market Las Vegas; among others.