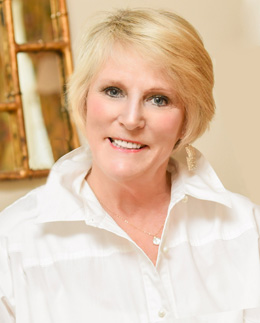 Well known for her intense energy and love for people, Jody Trail, Allied Member ASID, joins Cabot House Furniture & Design, Saugus as a respected professional in the design industry for twenty-two years. Whether in Boston, Cape Cod, Chicago, Colorado, Hilton Head, Martha's Vineyard, Savannah, or Scottsdale, Jody focuses on the personalities and lifestyles of her clients while designing their living spaces. Jody is known for her award winning Interior Design across the Boston-area including Metro-West, Cape Cod and North Shore.
Passionately dedicated to her clients' happiness and satisfaction, Jody ensures that her customers are pleased with every detail of her work. The personal touches and clients' choices create an environment her clients enjoy for years. 
Jody has participated in the Junior League Boston's Designer Show Houses and has been featured in Cape Cod Homes Magazine. She is also published in Country Interiors, Room by Room, by Carol Meredith. In addition to her work , Jody donates her time to fund-raising for Multiple Sclerosis and Cancer research.
Testimonials
Kathy and David W.
"Three years ago we made the decision to sell our family home in suburban Boston and move to our long-time summer home on Cape Cod. We hired a local firm to design and build a custom home for us on the same site. We chose Jody Trail of Jody Trail Designs to help us with our interior plans. She was extremely helpful in interfacing with the architect and builder to convey our needs and priorities, and in helping us find resources to complete the project. Jody also assisted us in integrating some of our older furnishings with new additions to the decor in order to maintain a feeling of warmth and continuity. We highly recommend Jody and her assistant Sarah to anyone contemplating a new project! We felt Jody Trail was one of the best Boston Interior Designers to work with us."
Mr. and Mrs. Ray Marcinowski
"Jody is an incredible talent. She has worked closely with us in decorating five different homes, each with spectacular results. She is adept at incorporating her clients' personalities and tastes while creating unique and stunning living environments. Jody is a force of nature, full of energy, passion, enthusiasm and extraordinary ability."
Dr. and Mrs. Tom Lyons
"We have worked with Jody in many of our homes, in various parts of the country. She has been able to incorporate our old with the new and transform a new, unique look each time. Her ability to help clients transfer from one location to another and keep our style is incredible."